Bread Run is Food from the Heart's longest-running programme, born from a newspaper article about bakeries discarding their unsold bread. Upon chancing on that article, our founders Christine and Henry Laimer spotted an opportunity to make the most out of the situation – to channel unsold bread to the needy instead of letting them go to waste.
To do so, they had to convince bakeries to donate their unsold bread at the end of the day. Despite incurring additional work and staff duties, some bakeries agreed and the Bread Run programme grew from only involving a few bakeries and 120 volunteers to 111 bakeries and 1,700 volunteers today.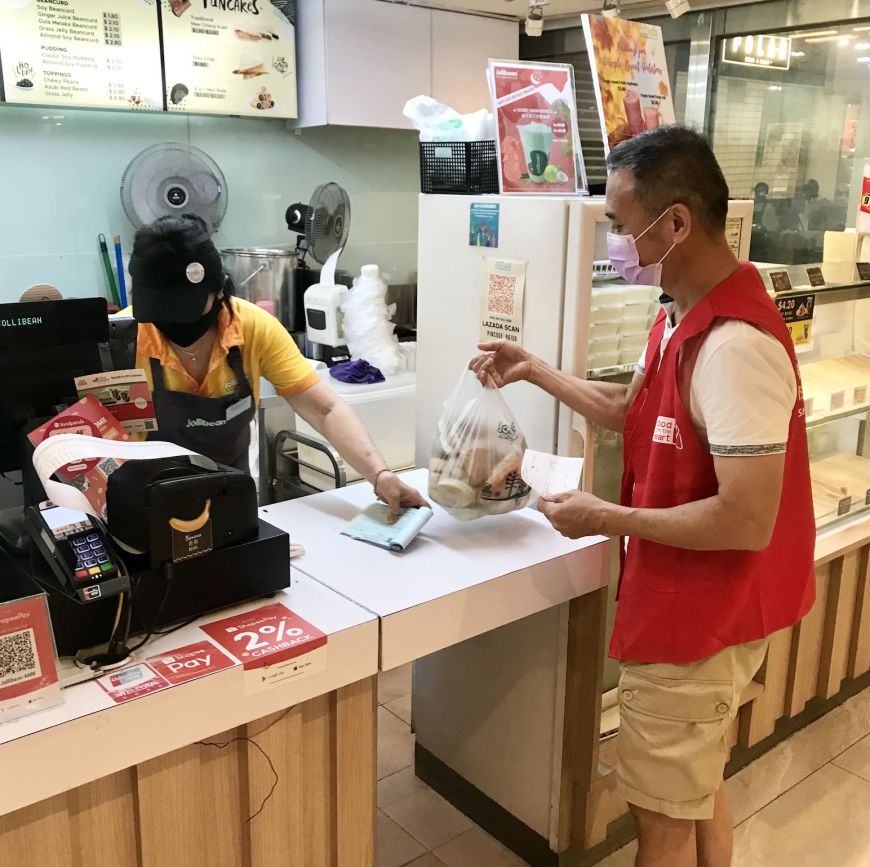 Jollibean is one of our long-standing bakery partners that has agreed to participate in daily Bread Runs. Over the past 9 years of their support, they have supplied our beneficiaries with a variety of Halal baked good items and have just committed to yet another outlet partnership in early September.
"Food from the Heart's Bread Run programme has given us a very good opportunity to implement Corporate Social Responsibility in an apt way, since we're able to both reduce food waste and contribute to the needy. The process is also streamlined and well-run," says Loh Koon Wai, Marketing Manager, Jollibean.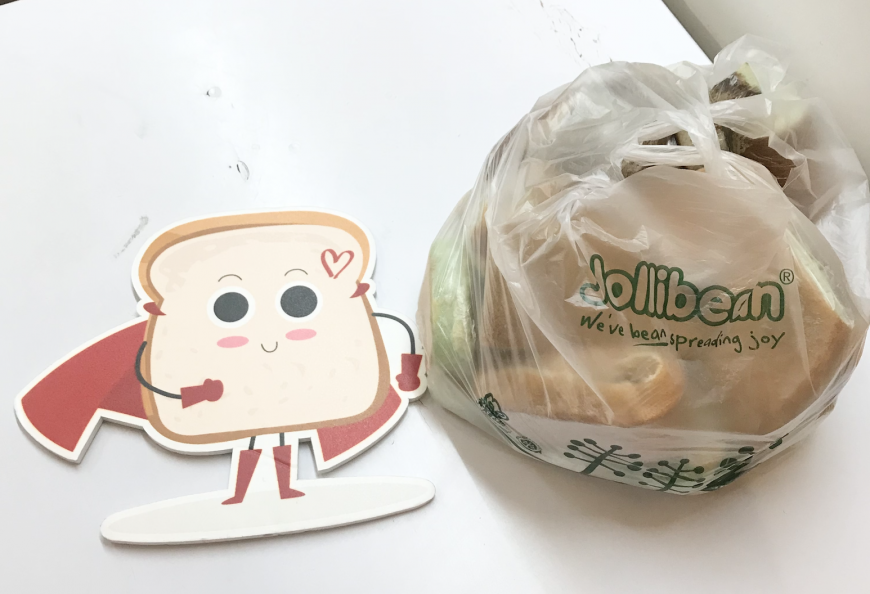 The typical Bread Run involves bakery staff setting aside the unsold items at the end of the day, packing them individually to ensure hygiene and food safety, and then passing them to the volunteer Bread Runner who comes around at closing time. At Jollibean, this happens around 10pm. The bread is then immediately delivered to the location where the bread will be distributed the following day for consumption within 24 hours for food safety reasons.
"I find the Bread Run programme very meaningful and am glad to be assigned to this route. The Jollibean staff always looks joyful to help, and I know that the beneficiaries at RenCi Nursing Home, which is the place I'm delivering to, like soft foods with local flavours. They enjoy the peanut and red bean baked goods,"Krez Peok, volunteer Bread Runner.
Some common disruptions to our Bread Runs include bakeries not having enough bread to donate because they are sold out for the day and volunteers being unable to make it for their routes. A few of our bakery partners have also ceased operations due to the impact COVID-19 has had on their businesses. As the organisation grows in size and scope, and towards giving more meaningfully, Food from the Heart hopes to engage more bakeries help us continue feeding the needy
Bakeries keen to be part of Food from the Heart's Bread Run programme are invited to drop us an enquiry.