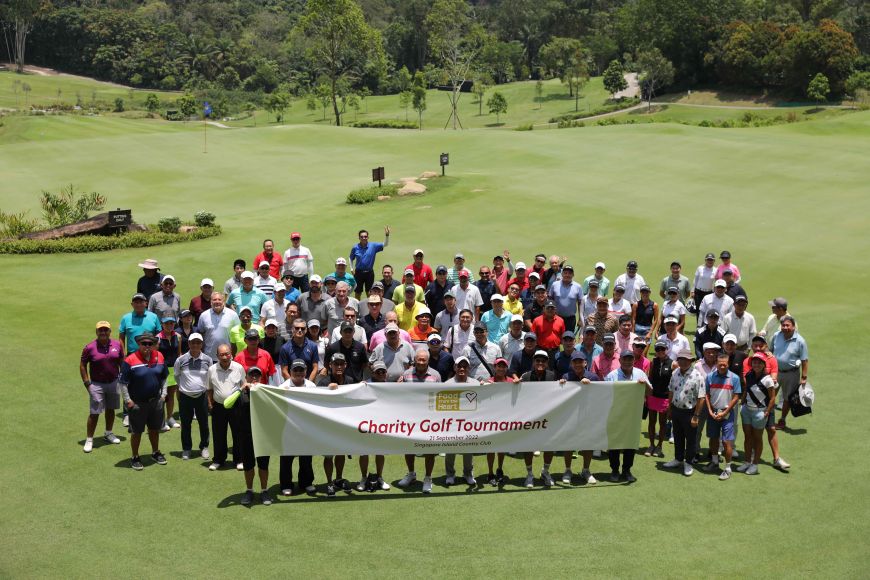 Food from the Heart (FFTH) held the 5th edition of its Charity Golf Tournament this year on Wednesday, September 21st, 2022 at the spectacular Singapore Island Country Club (SICC). The event combines the love of golf and giving back to the community in a day of friendly competition on the green.
After a quick lunch to fuel up, 144 golf enthusiasts tee-ed off on the New Course. Amongst them were Minister for Defence Dr. Ng Eng Hen and Member of Parliament for Marine Parade GRC (Braddell Heights) Mr. Seah Kian Peng, who enjoyed a few hours of camaraderie with their playing partners at the charity tournament. In the evening, about 120 guests convened at the SICC Grand Ballroom for dinner, live jazz performance, prize presentation and lucky draw.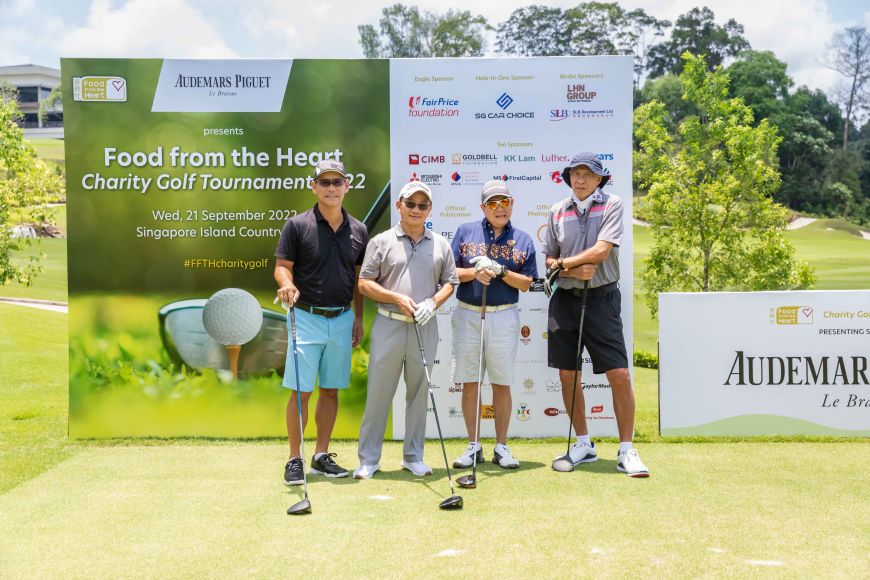 On hosting its first unabridged, in-person major fundraising event since the pandemic, Mr. Robin C. Lee, CEO of FFTH, said "The Charity Golf Tournament is pivotal to help us raise more funds to support our growing number of beneficiaries. I am also delighted to welcome our returning Presenting Sponsor, Audemars Piguet, and our Eagle Sponsor, Fairprice Foundation. Both organisations have shown FFTH tremendous support over the past 10 years."
Reinforcing the philanthropic spirit of the distinguished Swiss manufacture, Ms. Stefanie Ng, CEO, Southeast Asia, Audemars Piguet said, "FFTH's work to improve the welfare of our society strongly resonates with Audemars Piguet's values and commitment to giving back to the community. It has been more than 10 years, but we have never gotten tired of helping or giving to others."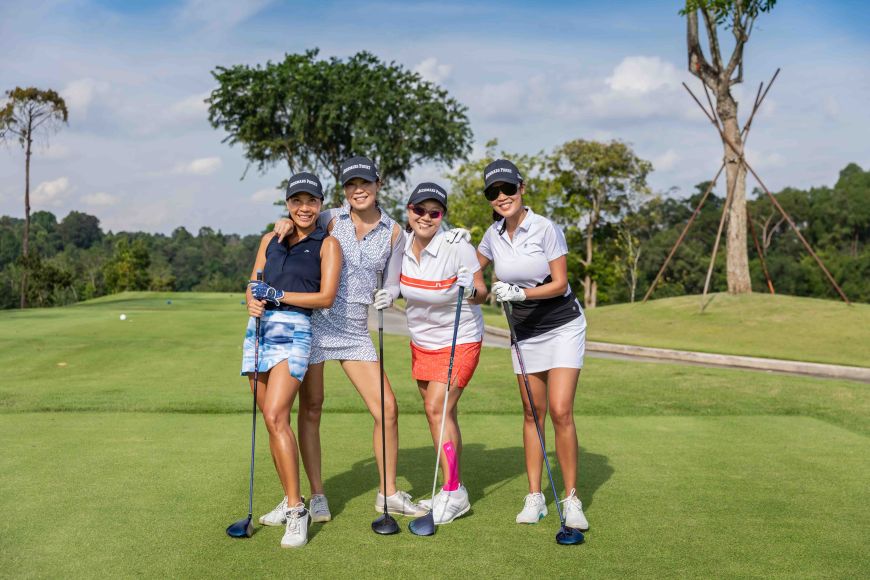 In the current climate of post-COVID recovery, inflation, geopolitical conflicts, and supply-chain disruptions, cash and in-kind food donations have dipped compared to the same time last year. Despite this, FFTH continues to empower and uplift communities in need. "Corporates and individuals alike can do their part to support FFTH's cause through making a donation, volunteering or spreading the word about our programmes and its impact," added Mr. Lee.
Despite the turbulent past months and challenges encountered, FFTH remained a beacon of stable food support for those in need. Last year, it distributed $7.22 million worth of food to over 59,500 beneficiaries through its five core food support programmes: Community Food Pack, School Goodie Bag, Bread Run, Project Belanja! and Market Place.
As a local food charity, FFTH also believes in supporting homegrown brands. All guests of the Charity Golf Tournament received a specially curated goodie bag, where some of the best of what Singapore has to offer are highlighted: Cloversoft, Nanyang Sauce, Oatbedient, Our Second Nature, Supermama, The Powder Shampoo and Tiger Balm.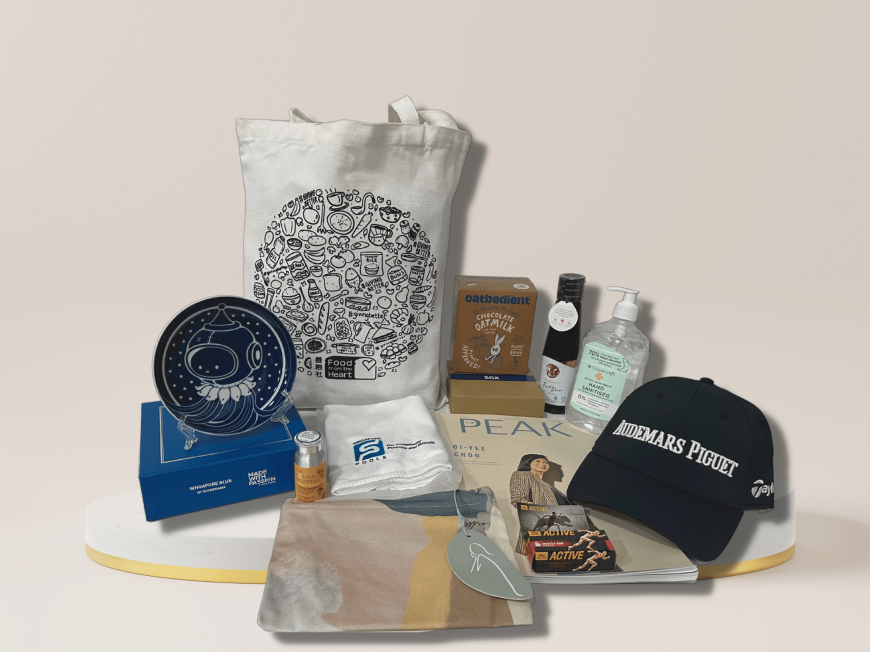 Flight packages, for a group of four started at $4,500 and individual game packages started at $1,125, both inclusive of pre-golf lunch and post-golf dinner at SICC's Grand Ballroom. In total, 36 golf flights were sold. All cash donations made at the event will be eligible for 250% tax deduction.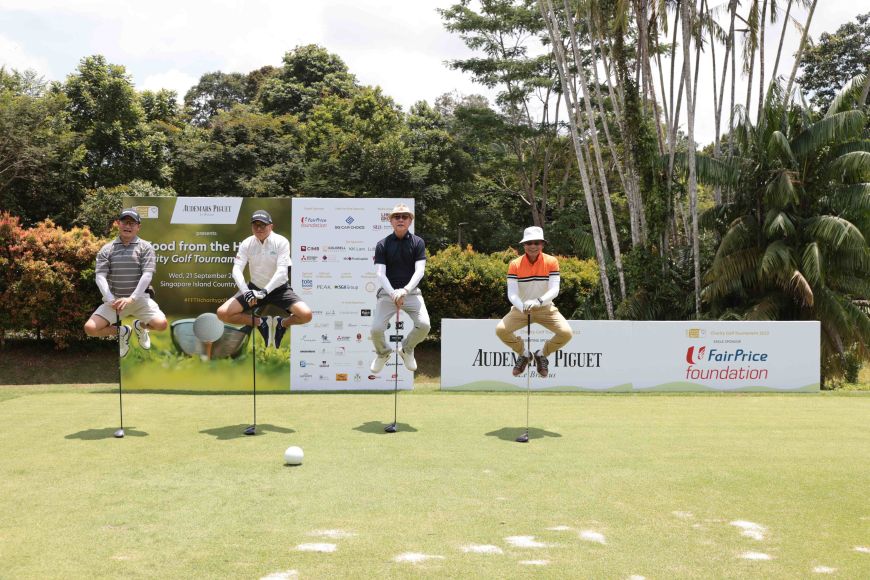 Through this meaningful event, FFTH raised $257,800, with all proceeds from the event going towards delivering its mission: To alleviate hunger by providing reliable, consistent and sustainable food support to the less fortunate. The charity is grateful to the golfers, sponsors, donors and volunteers who have made the event a success.