FairPrice Group
A household name which has been serving Singaporeans for half a century, the FairPrice Group is a social retailer with a strong, consistent social mission exemplified in the operations of its social enterprises.
FairPrice Group (FPG), affectionately known as NTUC to Singapore, is a household name which has been faithfully serving the nation for 50 years. Established in 1973 amidst rising inflation, FPG has remained committed to its social mission of moderating the cost of living for all in Singapore. As a social enterprise, FPG has embraced that their purpose must go beyond making a profit; they have to improve the lives of the people they serve. To better serve Singaporeans, FPG was formed in 2019, bringing together NTUC FairPrice, Kopitiam, NTUC Foodfare and Link.
At Food from the Heart, we have benefitted from FPG's unwavering commitment to serve, care and share with the local community for 15 years.
NTUC FairPrice Supermarkets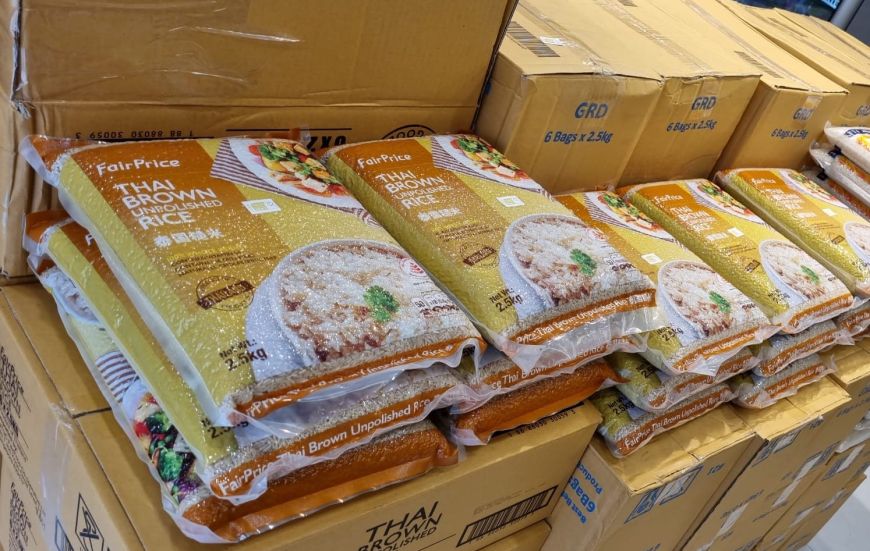 FairPrice Thai brown unpolished rice in Community Shop @ Mountbatten
NTUC FairPrice supermarkets are where most Singaporeans get their groceries and daily necessities due to the convenience of their locations and affordable prices. When core inflation was at 14-year high, and rising costs of living is at the back of our minds, NTUC FairPrice continued to provide Singaporeans with products at competitive and affordable prices. As such, many of their housebrand food items like rice, biscuits and bread spreads, are essential items in our Community Shop and Community Food Pack.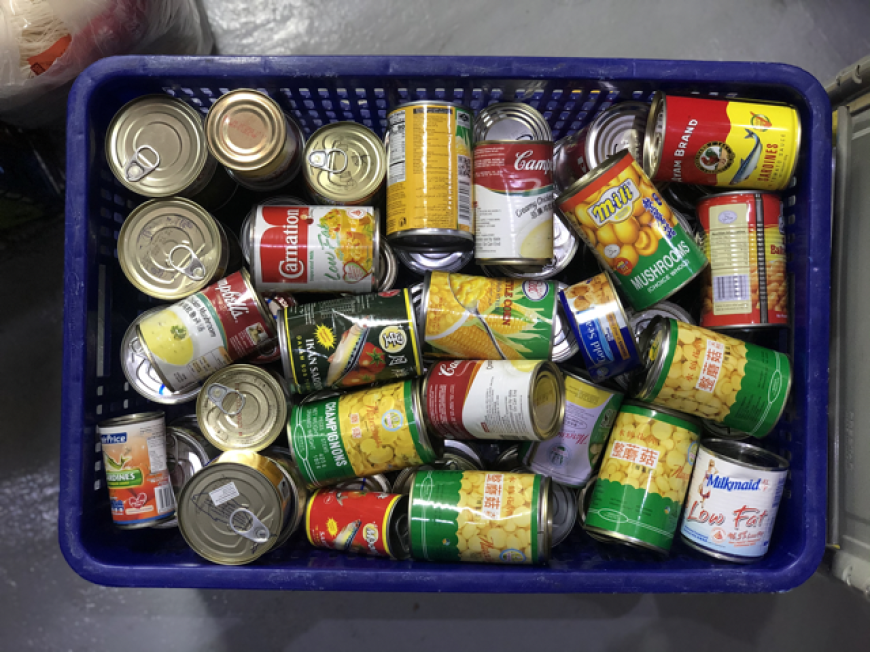 Good for consumption canned food donated by NTUC FairPrice supermarkets are checked, sorted and redistributed to communities in need
The Market Place programme was launched in 2015, in a collaborative effort with NTUC FairPrice to collect packaging-damaged and near expiry non-perishable food from over 100 FairPrice supermarket outlets. Its societal and environmental impact is significant; close to $198,000 worth of food was donated and upcycled to communities in need at welfare homes and low-income families last year.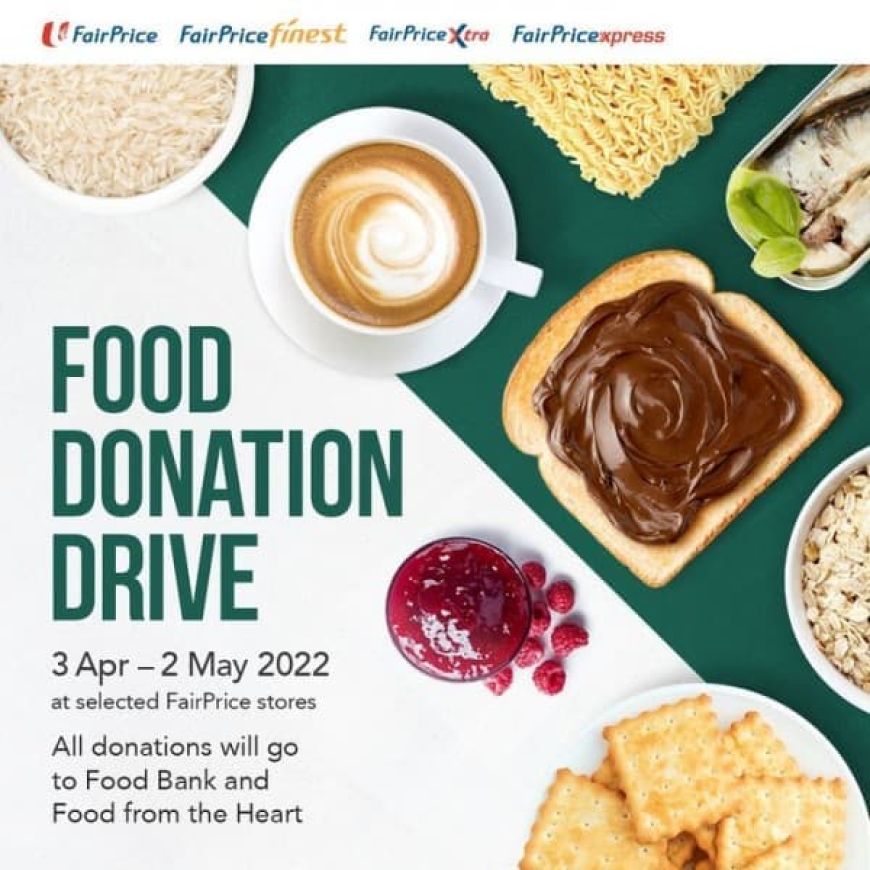 Photo credit: NTUC FairPrice supermarket Facebook page
During festive seasons, FPG organises food donation drives at their supermarkets and Cheers convenience stores. The accessibility of their outlets have made it effective to raise awareness of important causes with shoppers. More than $150,000 worth of food donations were raised and donated to our charity last year.
NTUC Link
In June 2023, FPG empowered its 2.4 million Link members to donate their accumulated Linkpoints to food charities, Food from the Heart and Food Bank Singapore, through the FPG app. Members can donate the equivalent of $5 or $10 in Linkpoints, with every 100 Linkpoints being redeemable for $1. The donated Linkpoints are converted into an equivalent dollar amount and distributed to the two charities at the end of each month. This initiative enables FPG customers to give back to the community through the convenience of the mobile app.
NTUC FairPrice Foundation
NTUC FairPrice Foundation is a registered charity set up by NTUC FairPrice with a mission to provide "A Better Life for the Community". For 15 years, the Foundation has supported our charity's goal to alleviate hunger in Singapore through consistent and dependable food support to the less-fortunate. Over the years, the Foundation has donated more than $2.2 million to Food from the Heart.
Clean Plate Campaign
The Clean Plate Campaign emphasises the importance of reducing food waste by creating awareness of the environmental and societal impact of food waste, and instilling the habit of mindful eating. It is part of Food from the Heart's larger objective of redistributing food to the needy in Singapore.
With support from FairPrice Foundation, we were able to expand the Clean Plate Campaign to 63 schools where over 161,000 clean plates were counted in 2022. This year, FairPrice Foundation continues to be the main sponsor for this meaningful campaign.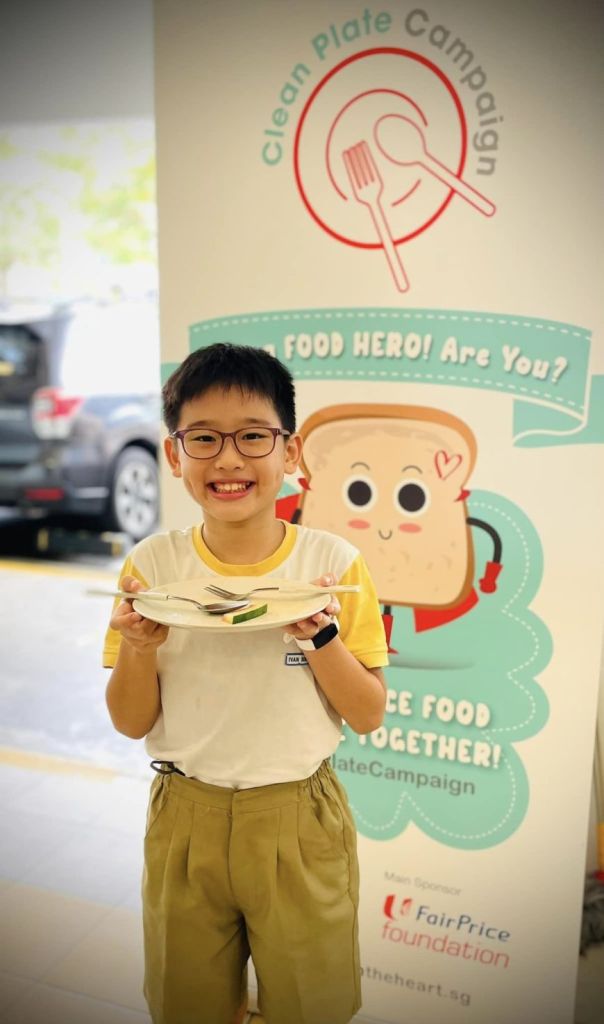 Clean Plate Campaign at Kong Hwa Primary School
Charity Golf Tournament
Another initiative that FairPrice Foundation has anchored is Food from the Heart's annual Charity Golf Tournament as an Eagle Sponsor, galvanising other organisations to follow their corporate philanthropy.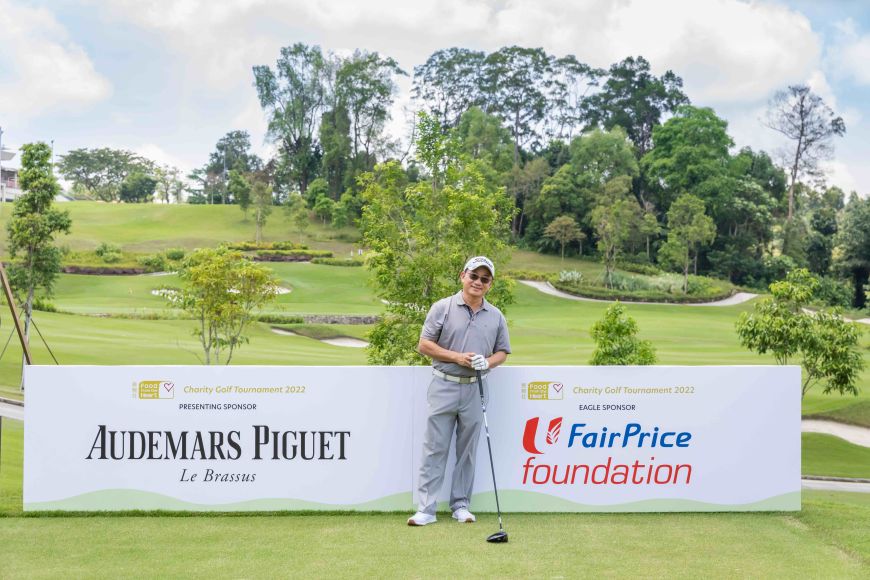 Mr Seah Kian Peng, Deputy Chairman of FairPrice Group and Chairman of FairPrice Foundation, at our Charity Golf Tournament 2022
On your momentous 50th milestone, we want to extend our heartiest congratulations to FairPrice Group and sincere gratitude to your hardworking team for the enduring support to Food from the Heart through these years!