Food from the Heart has launched a handful of new events and projects in 2019, such as Project Belanja!, Donate Right and Pop-Up Fresh Produce Market, just to name a few. Activities have been buzzing not just on the outside, but also on the inside as well, as we evolve to keep up with the increasing output of food rations to our beneficiaries.
Anyone who has volunteered at the Food from the Heart warehouse and taken a peek at our office would know that we are very short on space. Utilising the Care & Share Matching Grant given by NCSS to charities for capacity building purposes, Food from the Heart now has an improved work and rest area in the form of our renovated pantry. Nicknamed The Loft, the new pantry features a second deck to maximise the high ceiling of our office unit and create more much-needed space. The space has been made more conducive for meetings with a larger table and screen, and more comfortable for a quick respite.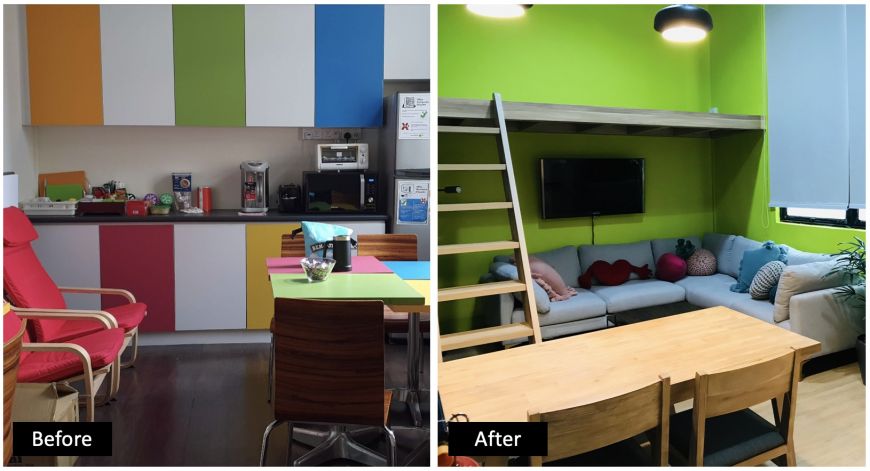 The packing room has been made more lively thanks to the creativity of local artist and doodler Melissa Tan, who led a group of staff and volunteers in decorating the previously blank wall with food items commonly found in our handouts to our beneficiaries. The wall is now frequently used as a backdrop to volunteer photo-taking!

Our baskets are frequently pushed along the floor in our daily operations. Castors have been added under them to grease processes, making operations smoother and faster!
Food from the Heart has also started repacking large packs of rice to give it out in more manageable quantities. This allows our charity to better manage our inventory by spreading out the rice distribution while the smaller size of each pack makes it more convenient for the needy to bring home.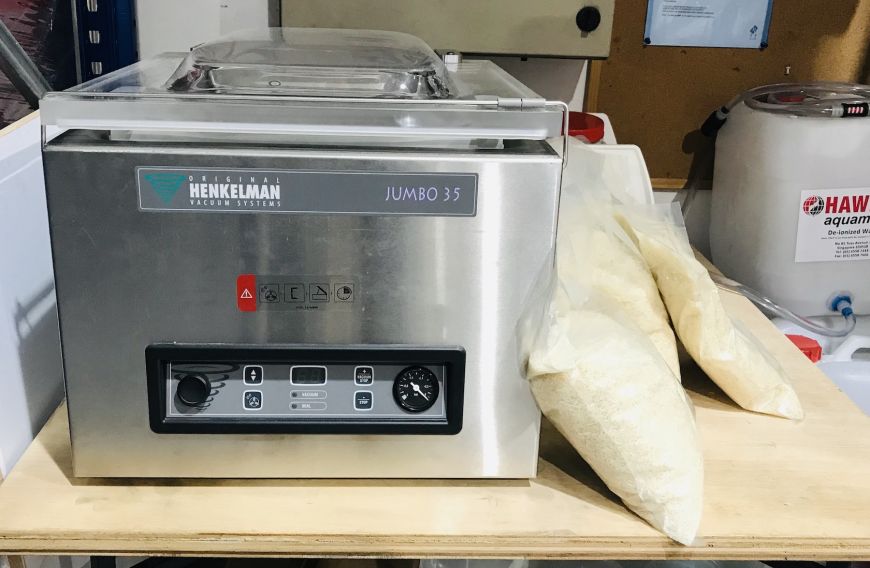 2019 has indeed been a fruitful year for Food from the Heart. Nonetheless, we will continue to aspire towards giving better, increasing the efficiency of our processes and filling in the remaining gaps between those who want to give and those who need help. To a better 2020!