During the June school holidays, we gathered at Evergreen Primary School on June 22nd, 2023, with over 40 students and their families and teachers, to celebrate the students' diligence and great effort at the I CAN Award Ceremony 2023!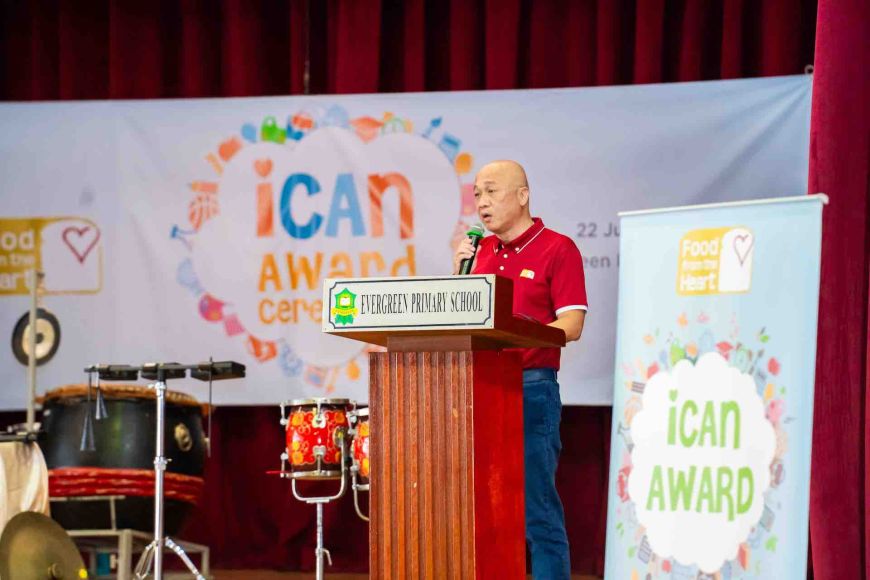 Incepted in 2013, the I CAN Award gives recognition to students under the School Goodie Bag programme, who have significant Improvements in Conduct & Behaviour, School Attendance and Non-academic activities (such as involvement in community work, CCA, sports, arts, music or dance). Since our last physical I CAN Award Ceremony in 2019, this food support programme that helps students from low-income families has grown to reach 43 schools. With an increase of more than 40% in recipients, benefitting more than 2,000 families monthly.
We could not have expanded the programme without the support of sponsors, schools, teachers and volunteers. In particular, the unwavering support from corporate sponsors of the School Goodie Bag programme like BlackRock, SIA Engineering Company, TP ICAP and UOB is instrumental in allowed us to strengthen our capacity and capability; and to consistently provide high quality, nutritious food packs suitable for young families.
Beyond nourishing futures, through the ICAN award, we hope to inculcate in the students the I CAN spirit, to build character and courage to overcome challenging circumstances.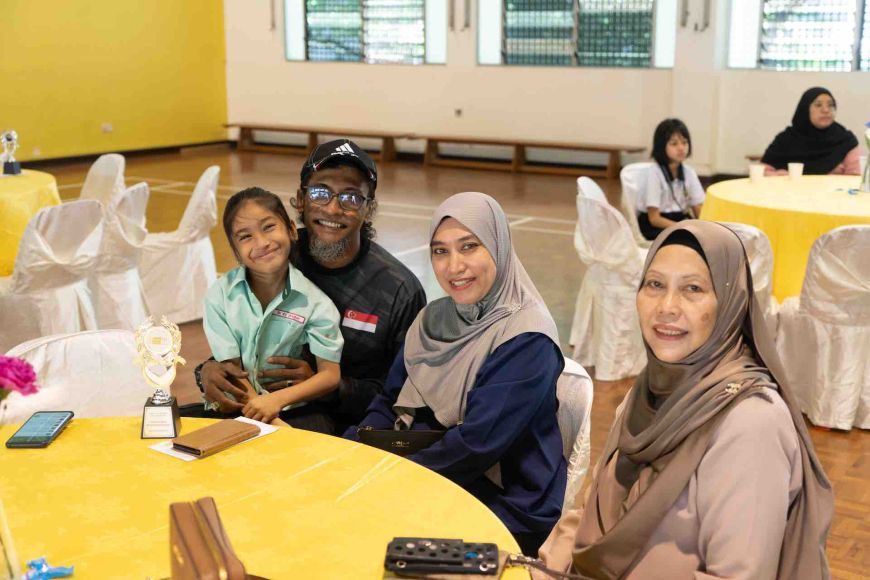 We're so proud of all our award recipients and what they have achieved! More than taking home the rewards of the trophy and $100 of book vouchers, we hope to continue to motivate and inspire the 'I CAN' spirit in them, to dream big and work towards their goals with courage.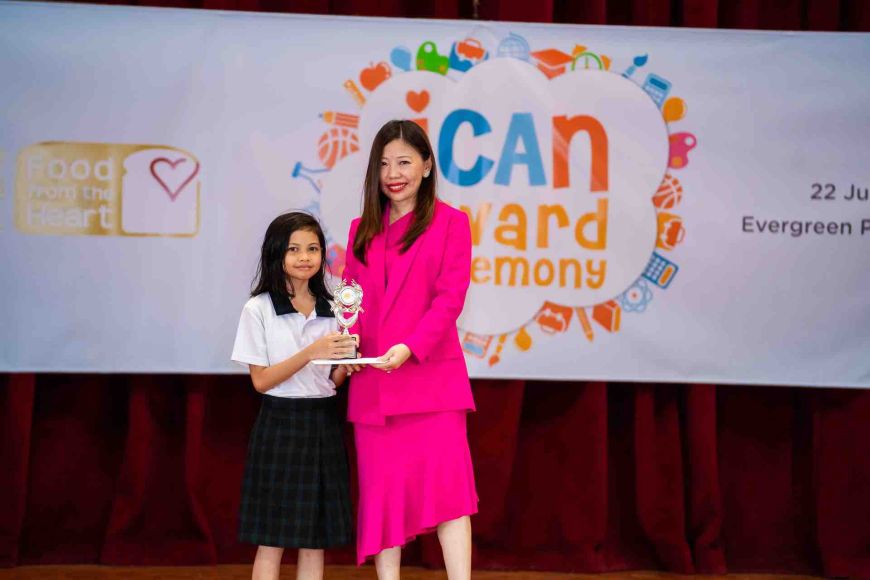 Ms Lynn Yeo from TP ICAP APAC, presenting the trophy and book vouchers to the student recipient.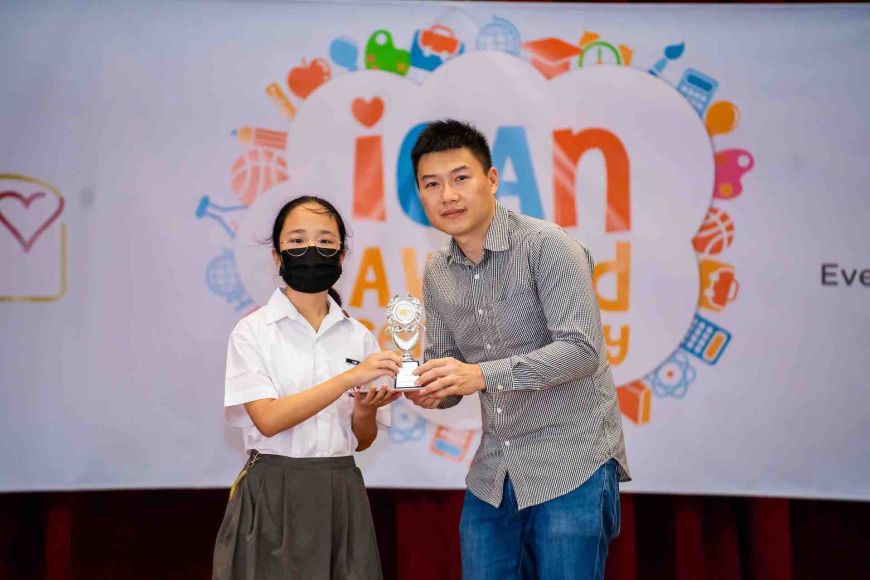 Mr Cai Hounan, from SIA Engineering Company, presenting the award to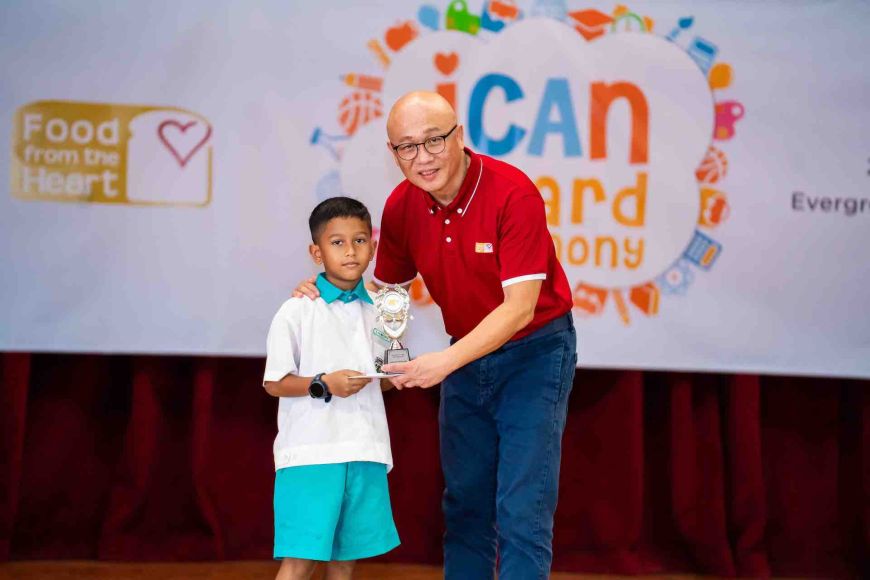 FFTH CEO, Mr Robin Lee, and an award recipient.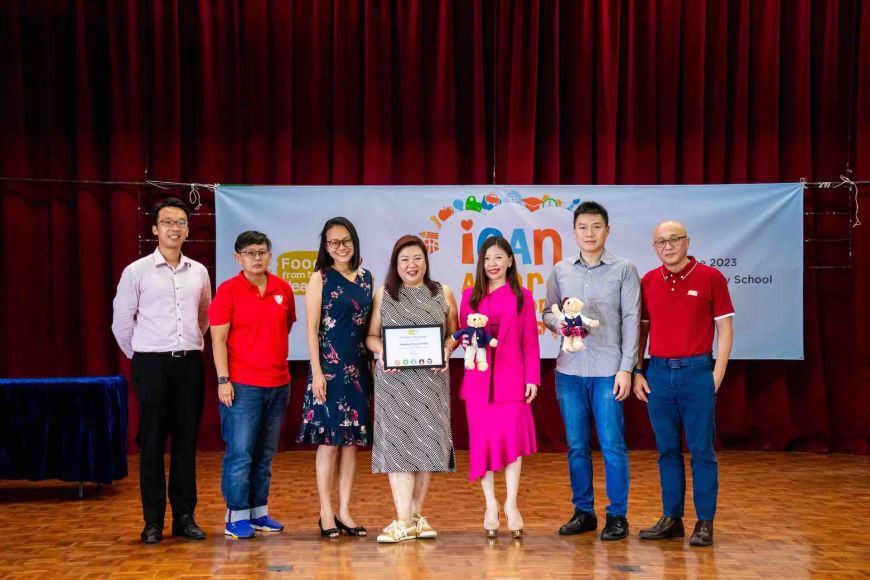 Joined by supporters of the School Goodie Bag programme, TP ICAP and SIA Engineering Company, and teachers from partnering schools (from left to right) Mr Cham Bao Rong from Qihua Primary School, Ms Christine Quan from Northlight School, Ms Trina Yee from Zhonghua Primary School and Mrs Petrina Koh, Vice Principal of Evergreen Primary School.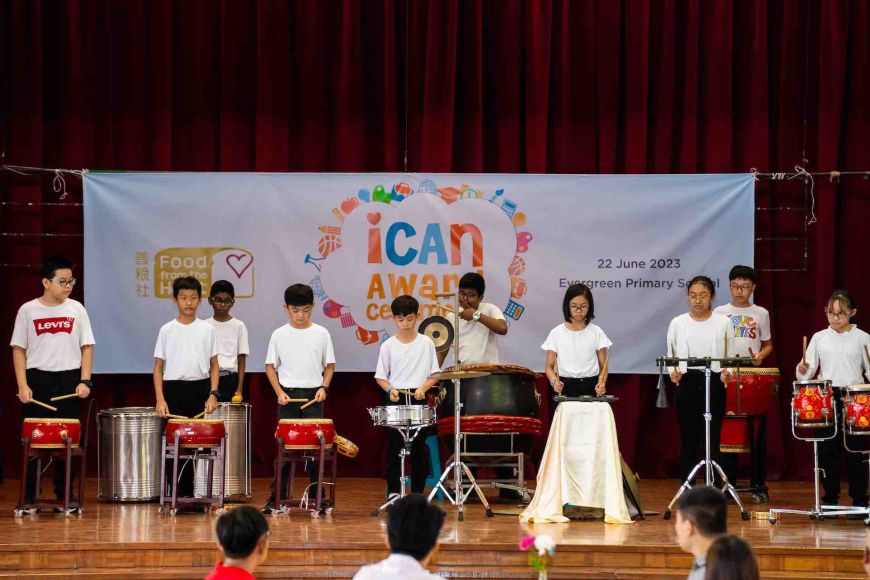 Percussion Ensemble by students from Evergreen Primary School. The performace was titled Tabula Rasa - a new begining.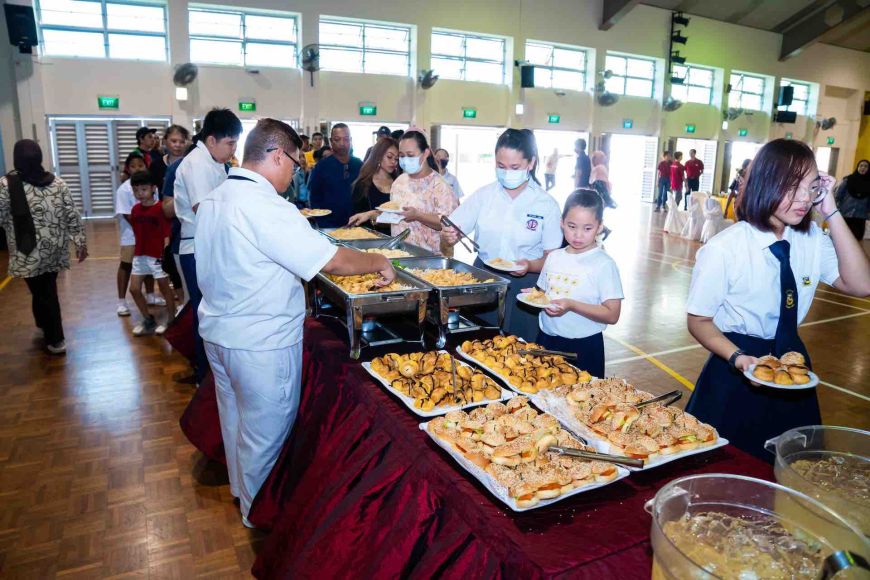 A delightful treat for all the guests in attendance.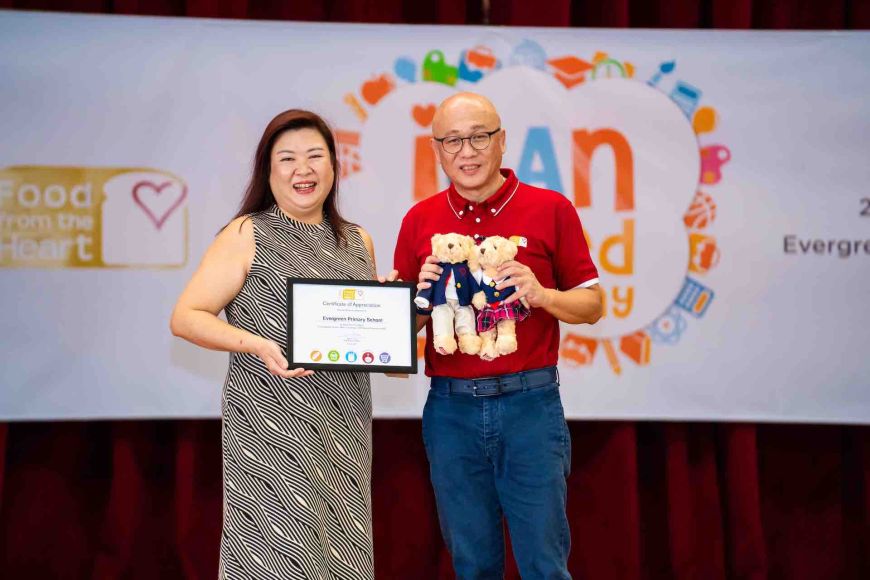 Special thanks also to Evergreen Primary School for hosting this ceremony and the work that has gone into preparing this special event for us.