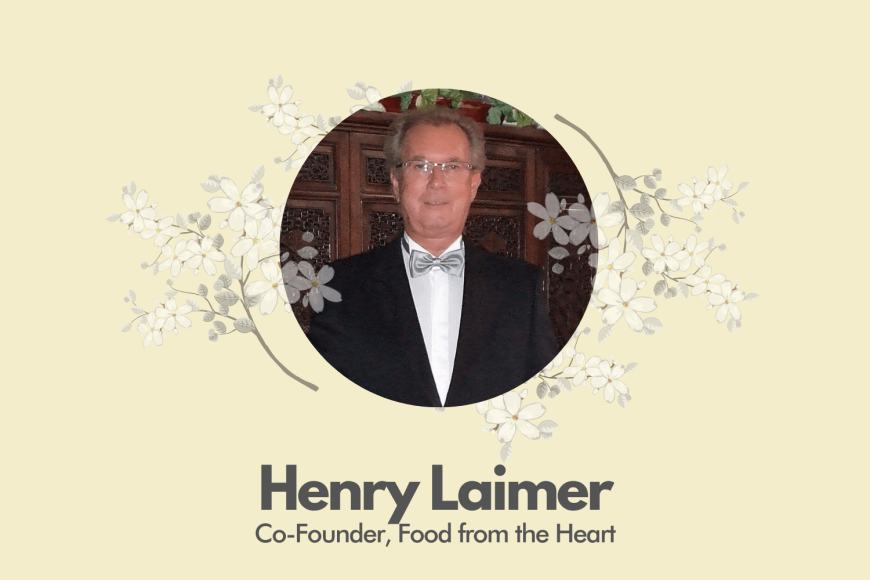 Henry Laimer, who founded Food from the Heart with his wife Christine, sadly passed away on June 1st, 2022, in Austria. His philanthropic spirit, passion for helping the less-privileged and advocacy in reducing food wastage, was ahead of his time.
After reading a report in The Sunday Times about bakeries discarding their unsold bread, Henry and Christine, the Austrian couple who were then based in Singapore, were stirred and decided to channel surplus food from bakeries to those in need. They started the charity from a voluntary food distribution programme at a terrace house in Jalan Redop.
Our team holds in our hearts the fond memories of their time in Singapore and remain determined to carry on their intent on sustainability and dedication in helping to feed the needy. Our thoughts and prayers are with Christine and their daughter, Mercedes.