October and November went by in a blink for us! Here's what we were up to:
World Food Day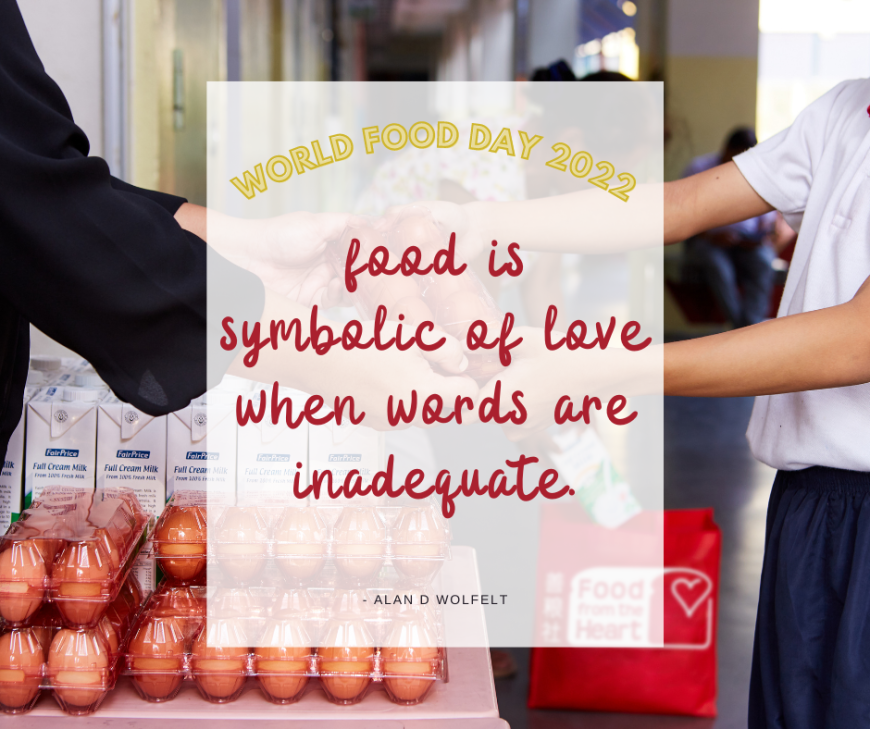 With an ongoing pandemic, geopolitical conflicts, climate changes and rising prices, global food security is under serious threats. In Singapore, there are increasing number of people in the community who require food support to help them defray raising costs of living. Echoing this year's World Food Day theme 'Leave NO ONE Behind', we need to build a sustainable world where everyone, everywhere has consistent access to enough nutritious food. Let's not leave them behind.
We are heartened that more than 10 corporates and 7 schools organised food donation drives in October for Food from the Heart to raise awareness of food insecurity in Singapore. We are also honoured to be one of the beneficiary food charities to receive food donations at select NTUC Fairprice supermarkets to support our mission of alleviating hunger.
Scare Hunger Away: Halloween Food Donation Drive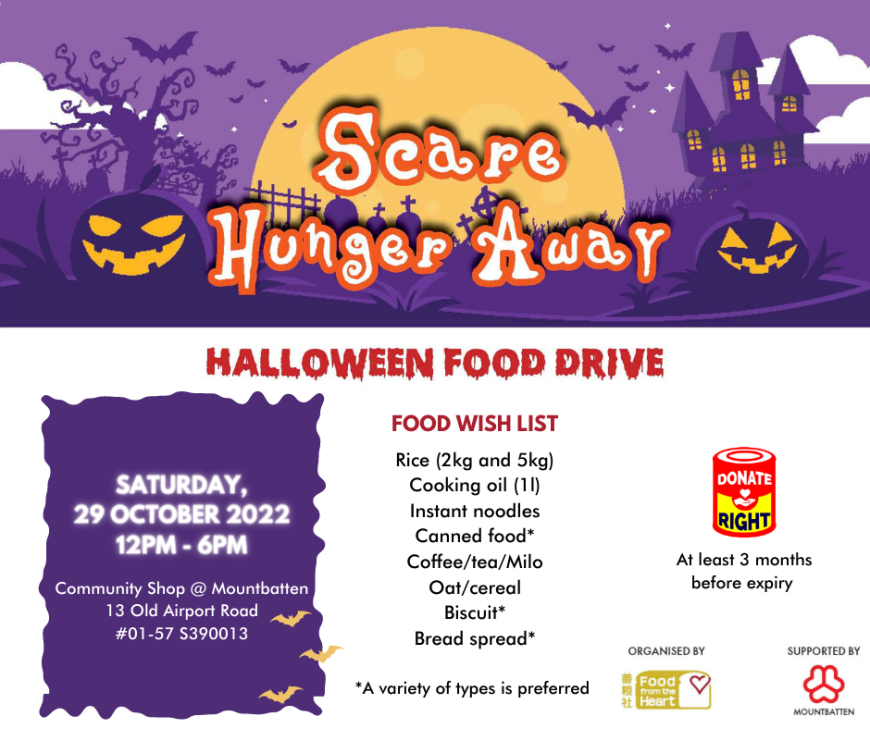 On Saturday, October 29th, we held our last food donation drive for the year at the FFTH Community Shop @ Mountbatten. The Shop was decorated for the occassion and our volunteers, who are ever so supportive, gamely dressed up to help us scare hunger away! Amid the fun and laughter, we raised over 2,000 food items which would allow us to support beneficiaries of the Community Shop @ Mountbatten for two months.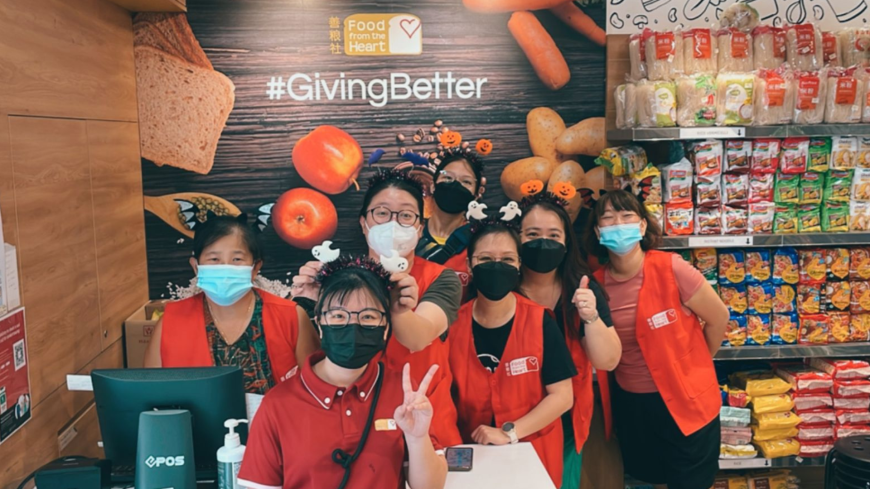 Mei Qi (middle, front row; Lead for Market Place programme and Community Shop initiative) with our steadfast Community Shop volunteers, from left to right, Lynn, Ximei, Cheryl, Jacelyn, Lena and Clara.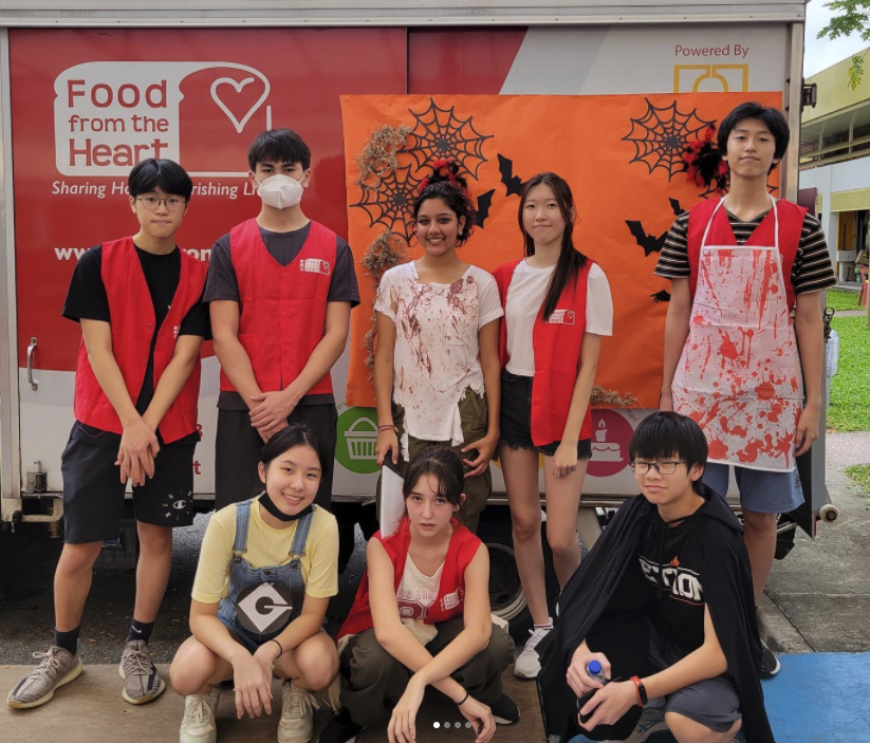 Student volunteers from the Singapore American School who participated enthusiastically at the food drive: dressing up our delivery truck, photo taking for donors, food sorting and transportation, gift bag packing and more.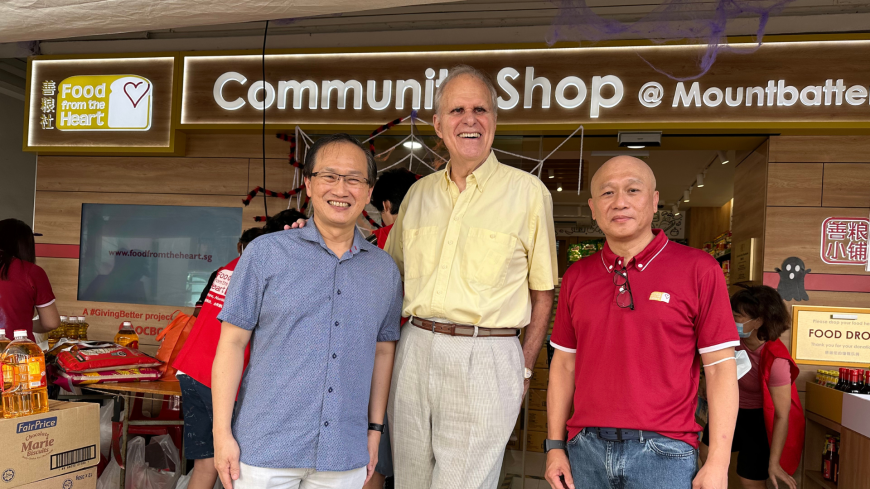 Mr Lim Biow Chuan, Member of Parliament (MP) for Mountbatten, with FFTH Chairman, Mr Ronald Stride and FFTH CEO, Mr Robin C. Lee.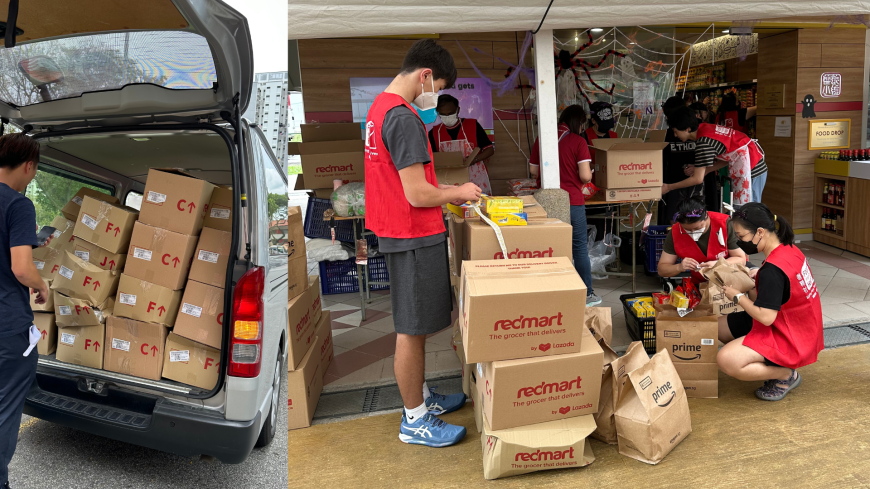 Volunteers sorting through food donations received through online orders made by public donors.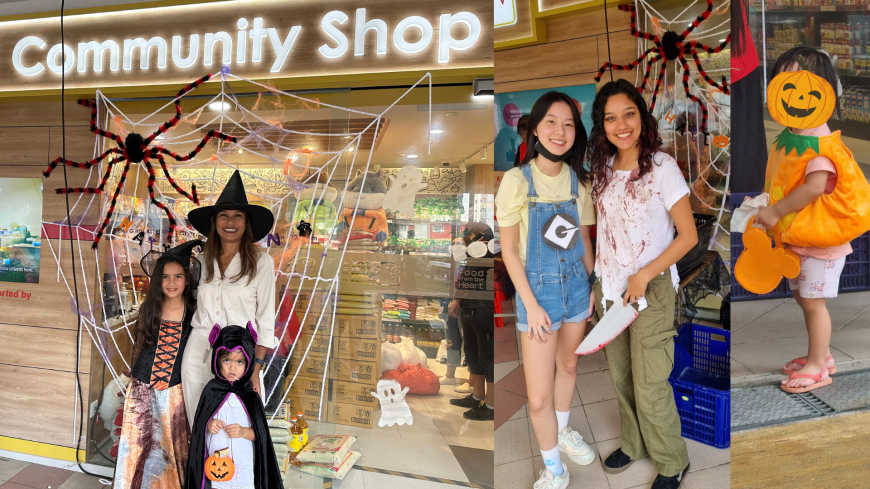 No Tricks, Only trEATs: In the spirit of halloween, many donors dressed up to drop-off food donations at our food donation drive! All donors were also treated to chocolates generously donated by Ferrero.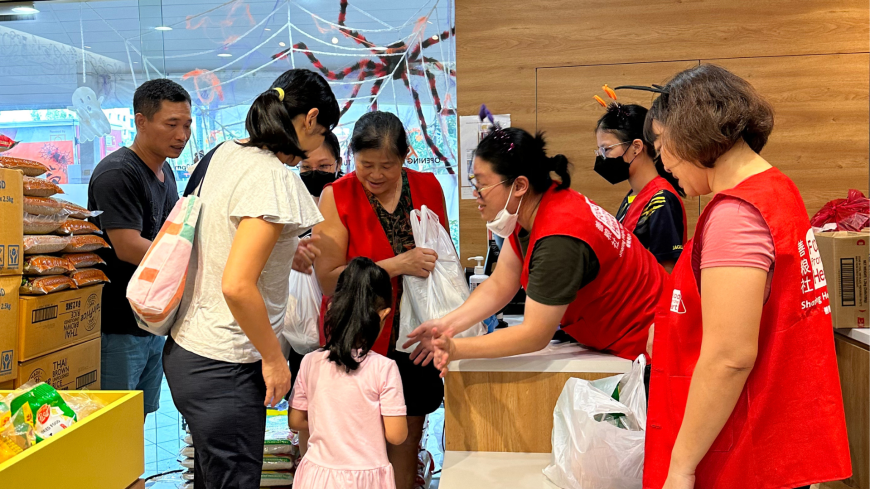 Family that donates together, stays together! Neighborhood food drives are a great way to get children involved in their communities.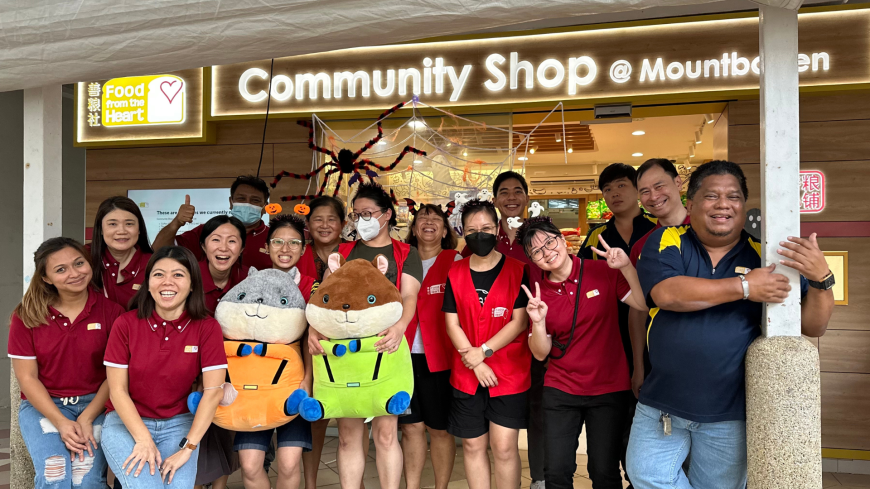 Our deepest gratitude to every one who helped made the event a success!
Clean Plate Campaign
We're thrilled to share that for our public Clean Plate Campaign, we exceeded our target and collected a grand total of 10,952 pledges online to reduce food waste. This raised the full goal amount of $50,000 for our food distribution programmes, donated by Bayer in Singapore. We're grateful for your support - Health for all, hunger for none!
In schools, 161,749 clean plates were counted during recess time in 50 primary schools and 13 preschools which participated.
Love food, hate waste! Let us make a big difference with our small actions: Never waste food! Be mindful of portion sizes, order what you can finish and share when you have excess! Find out more about Clean Plate Campaign here, and we look forward to your participation next year!