Chinese New Year is a timeless tradition of exchanging auspicious tribute between families, relatives and friends. It is often a time where families gather to feast and look forward to an auspicious and prosperous year ahead.
Yet for many disadvantaged communities amongst us, the celebration is a sombre and stressful time when they are already struggling to meet their daily needs. Give a meaningful 'hongbao' (red packet) to someone this Chinese New Year in the form of food donation, which goes into our red food packs!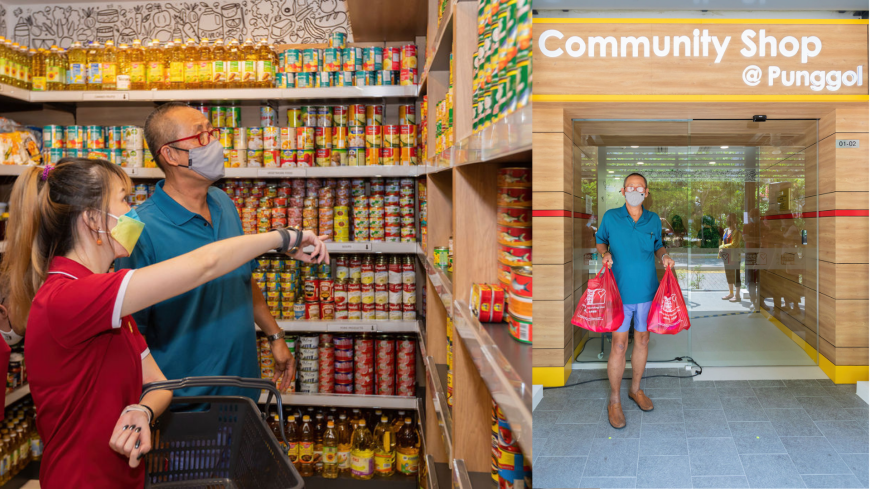 The "shopping" experience at Food from the Heart's Community Shop @ Punggol
Chinese New Year Food Donation Drive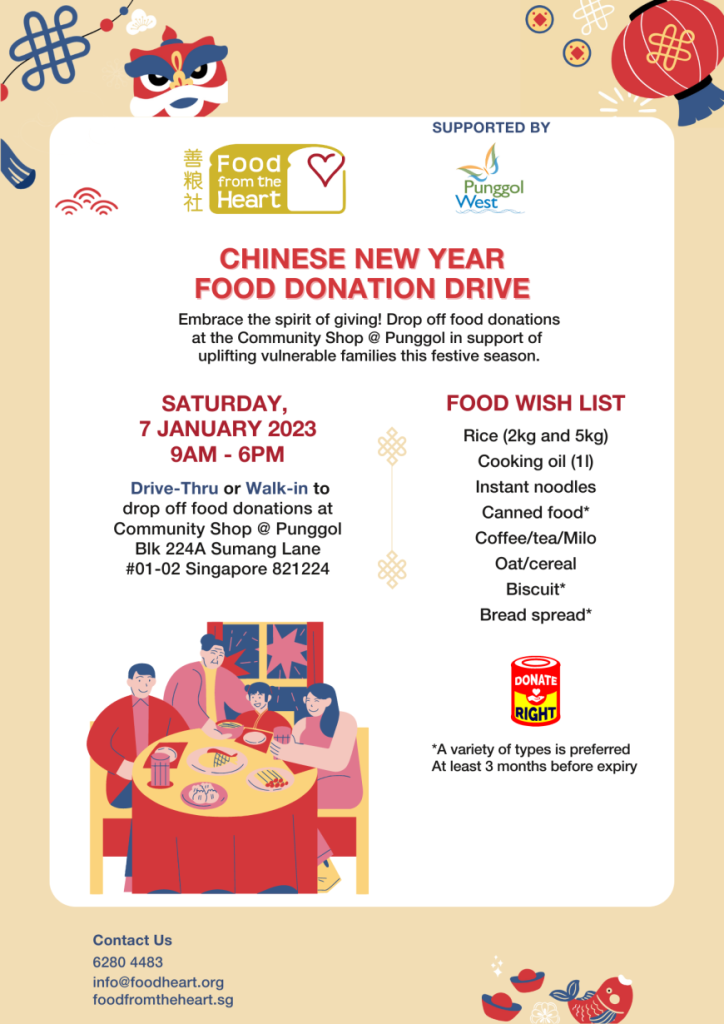 With your help, we can make a difference in the lives of disadvantaged communities. Inspire them to look forward to the new lunar year with hope. Through this food donation drive, we aim to raise 10,000 food items for 650 families supported monthly by the Community Shop @ Punggol. Find out more about the Community Shop here.
You can also make a contribution through this Giving.SG campaign where your donations will be matched!
Hear from Ms Joyce Tan, a beneficiary of Community Shop @ Punggol: "This is indeed a fantastic initiative! There are so many choices of food items. We now have the freedom to choose what is suitable for us so there is less wastage. On behalf of the residents, thank you again to all who are involved and contributed to this community project." Please help us impact more lives like Joyce and her family's!