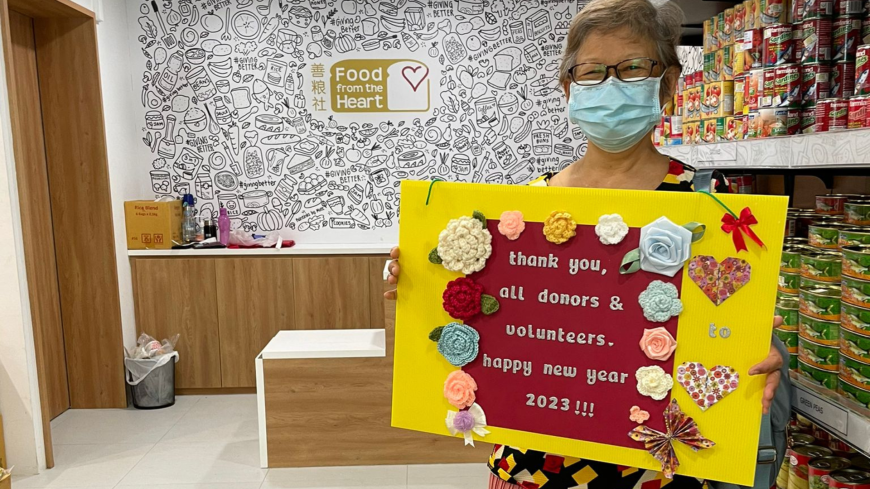 The new year is upon us - and with it, a period of reflection and a time to celebrate new opportunities that lie ahead.
In this spirit, Mdm Chandra (pictured above), a beneficiary of Food from the Heart's Community Shop @ Boon Lay created and gifted us this exceptional piece of art. Crafted with a combination of handmade crochet and ribbon rosettes against a cheery yellow backdrop, is her expression of gratitude towards our Community Shop initiative supporter OCBC Bank, donors and volunteers.
The origami butterfly symbolises metamorphosis, representing change and the beauty of life. Two origami hearts stands for 'Heart to Heart', the transfer of kindness from donor and volunteers to communities in need. In her words, "In life we may have many struggles but always stay positive. Whenever you're doing well, share your blessings."
Mdm Chandra enjoys visiting the Community Shop and appreciates the sense of community it represents. When she can, she makes teh tarik (a frothy milk tea beverage) for the volunteers with condensed milk redeemed for free from the Shop, to thank them for their dedication.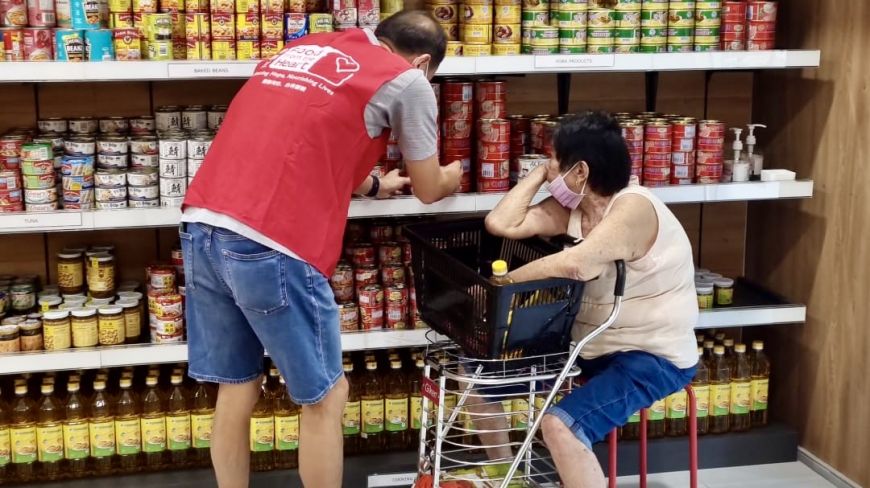 A Community Shop volunteer helping an elderly beneficiary pick out food items she requires
Despite leveraging on technology to run the Community Shops efficiently, the Shops have become avenues that foster social support: providing beneficiaries a great reason to get out of their homes to have more interaction with others, creating opportunities for the community to come together and help one another.
During operational hours, the Shops are fully manned by FFTH's committed volunteers, who do not just serve, but also help look out for beneficiaries, especially those who stay alone. Human-to-human touchpoints from personal greetings when they enter the Shop, help with their shopping baskets and reminder to use up their balance credits before the end of the month nurture a heartwarming environment and a shopping experience like none other.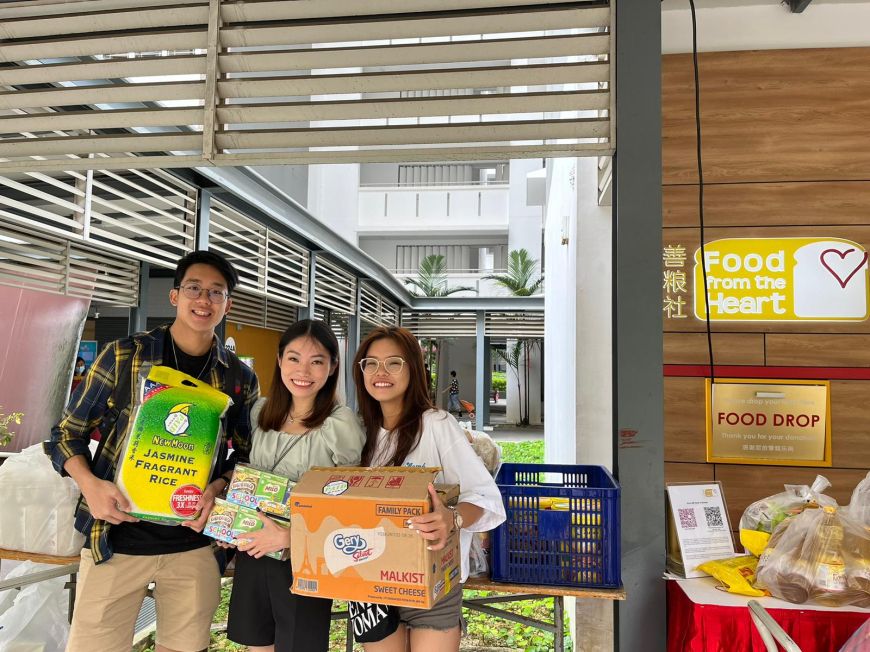 Food donors at one of our Community Shops' food donation drives
The Community Shop initiative creates an eco-system connecting donors, sponsors, volunteers and beneficiaries. Find out more here.