Help comes in many forms. While food insecurity is a serious societal issue, we can get creative in tackling it. Help us feed the Less Fortunate in your own way:
1. Run a Food Drive For Us
Organize a food drive in your company or among your community to raise food to donate to Food from the Heart. Find out what food is on our wish list and how to Donate Right!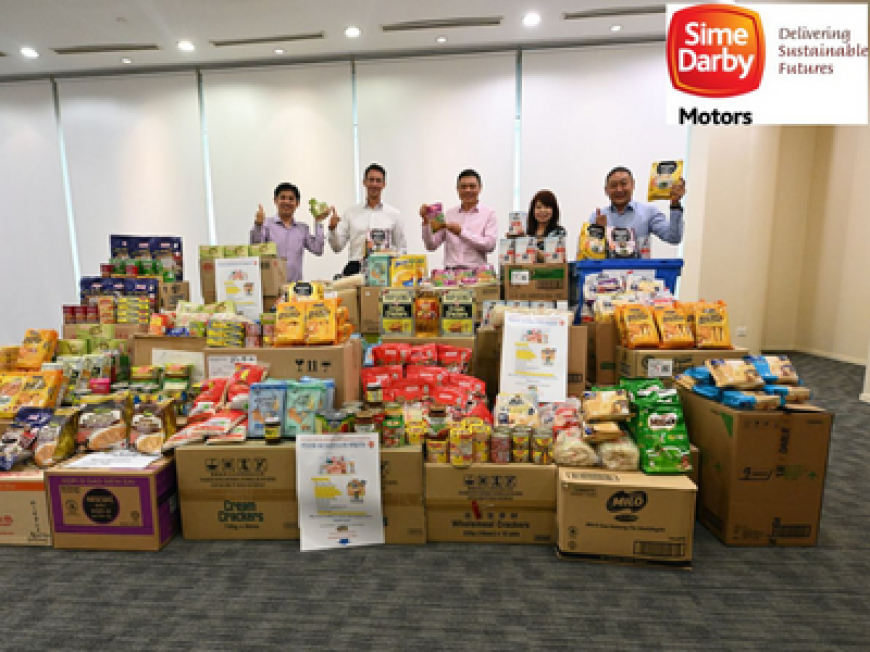 Food drive organised by Sime Darby Motors amongst employees to donate to Food from the Heart.
2. Cash Contribution
Programmes like the School Goodie Bag and Project Belanja! are fully funded by cash. Cash donations also enable us to maintain our operations and technology upgrades to improve efficiency. Through these, we create more value for your donated dollars and our beneficiaries in the long run.
As an IPC-status charity, cash donations of $50 and above are eligible for 250% tax deduction.
Donate safely online here where your charitable donations will be matched dollar-to-dollar!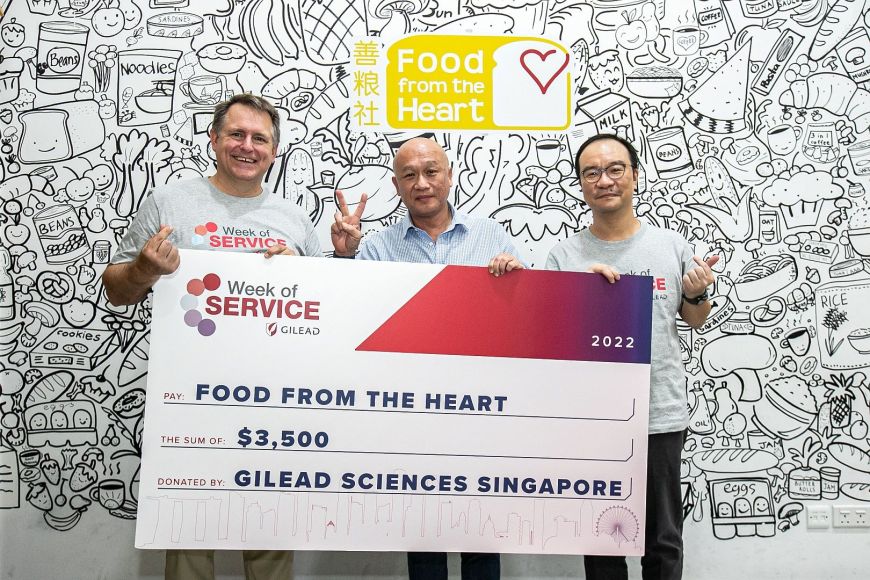 Gilead donated $3,500 to Food from the Heart to commemorate its 35th year milestone
3. Organize a Fundraising Campaign
We welcome self-initiated projects like creating a fundraising campaign for us on Giving.sg to commemorate a birthday or through a bake sale. Did you know about the Project 2166 fundraiser which raised $2,353 in 10 days?
4. Donate Surplus Food
Join us as a bakery partner to donate unsold bread regularly or donate seasonal items like mooncakes, rice dumplings or festive treats, which you might have in excess.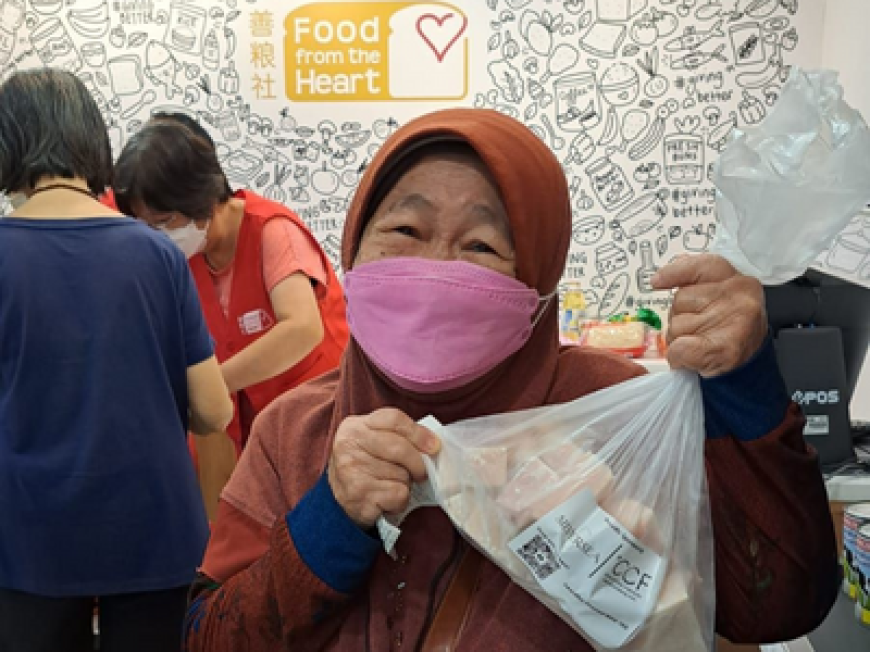 Frozen sword fish donated by Chun Cheng Fishery to Community Shop @ Boon Lay beneficiaries
5. In-kind Donations
Sponsoring food, prizes and services for our events makes a big difference in our operational cost. We're also grateful to most of our vendors who offer their products and services to us at a friendly, charity rate!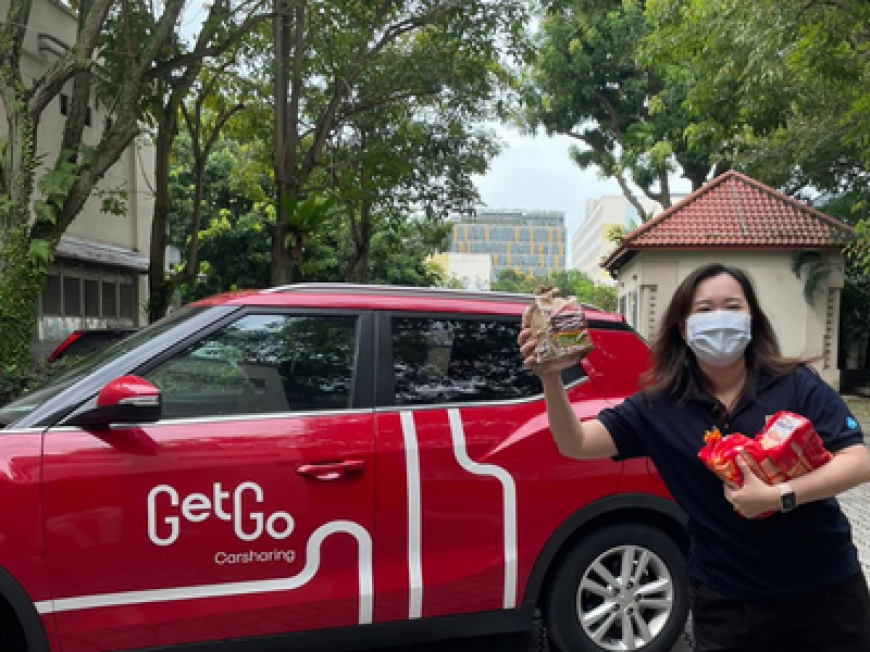 GetGo has been sponsoring cars for our volunteers who help with food delivery to beneficiaries.
6. Volunteer Time, Energy and Skills
Sign up as a volunteer with us and show up to help us with delivery, food sorting and packing, or as a campaign ambassador at our events.
Contribute in your area of expertise, be it photography/videography, graphic/multi-media design, administrative work or hosting an event or creating an app.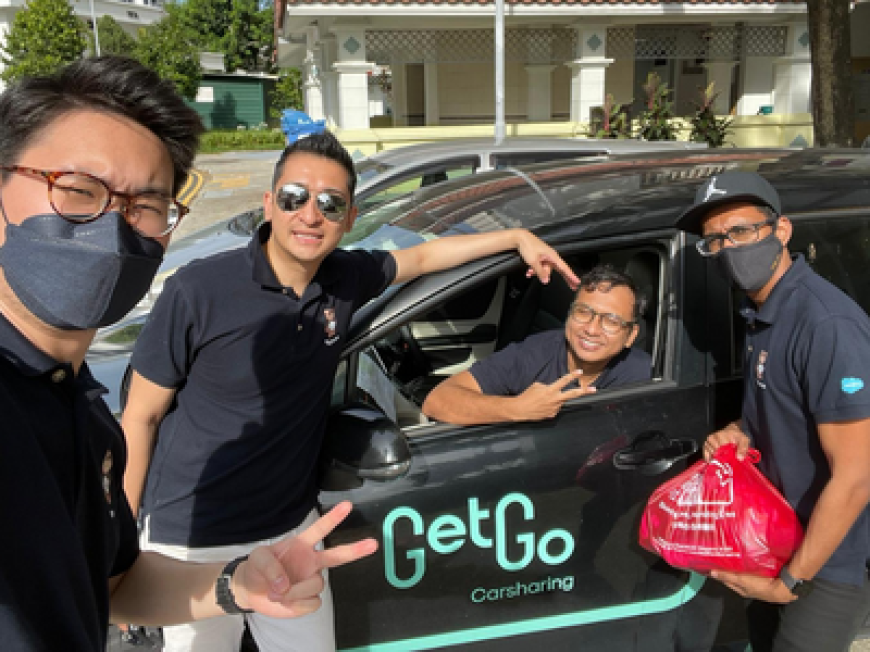 The Salesforce team regularly volunteers with Food from the Heart, through rain or shine!
7. Long-term Mindset
19 year running, we're focused on our mission to alleviate hunger by providing reliable, consistent and sustainable food support to the less-fortunate through food distribution programmes. We're in it for the long haul and hope that you're as committed as we are.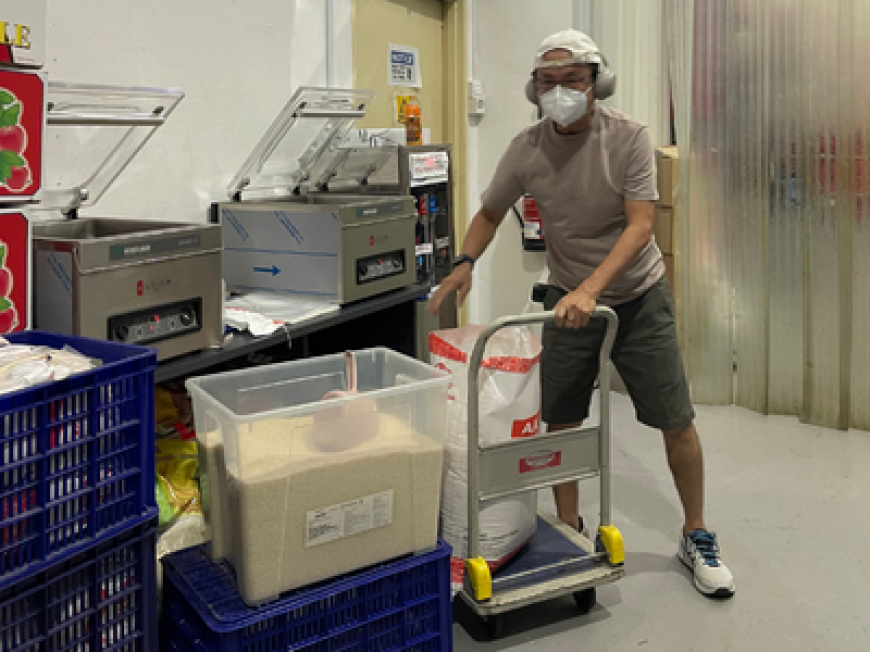 Mr Choo has been volunteering with Food from the Heart since 2003 (for 19 years!)
8. Share Moments
Share photos of your work with us, be it - on a bread run, donating food, checking out our Community Shops, delivering food packs to beneficiaries or finishing your food to fulfil your Clean Plate pledge. Tell your friends, co-workers and family about our food drives!
Don't forget to tag us on Facebook and Instagram, we'd like to see them! We'd also love to hear your thoughts about us. Leave us a google review on your experience.
9. Subscribe
Grow our tribe - Follow us on Facebook and Instagram and subscribe to our newsletter.
10. Advocacy
Help us spread our mission and lend support and your voice to our activities by spreading the word for us. Motivate friends, colleagues and corporates to explore ways to help us. One voice can become a movement.
Ready to take on one of these to help us share hope and nourish lives? Contact us to turn your idea to reality.