Sabrina (in black), with her daughters Selene (left), Ellie (right), and colleague, at the HEART ON WHEELS food donative drive.
A Bread Runner for Food from the Heart since September 2020, Sabrina Sng is familiar with how our charity redistributes surplus food to vulnerable communities, with the help of volunteers like her. Despite her very busy schedule, we can still count on her to complete a weekly Sunday evening Bread Run route.
Recognising our challenges amidst the current food price hikes need to be supported by a bigger community, Sabrina went one step further by channelling her influence in a bigger way. She led the corporate support of Wearnes, from Management to colleagues, at HEART ON WHEELS, the largest drive-thru food donation drive. The food drive brought the automotive community together for a good cause in a unique and memorable way.
What motivated you to start volunteering as a Bread Runner with Food from the Heart?
I've been involved in volunteer work since young, especially during junior college and university days. However, since I started working, I hadn't had much time to volunteer or know where I could help out. When I took a 6-month sabbatical in September 2022 to spend more time with my kids, I used that opportunity to explore volunteering with different organisations. Food is something close to my heart. I thought that Bread Run would be a great way to reduce food waste and support the less privileged.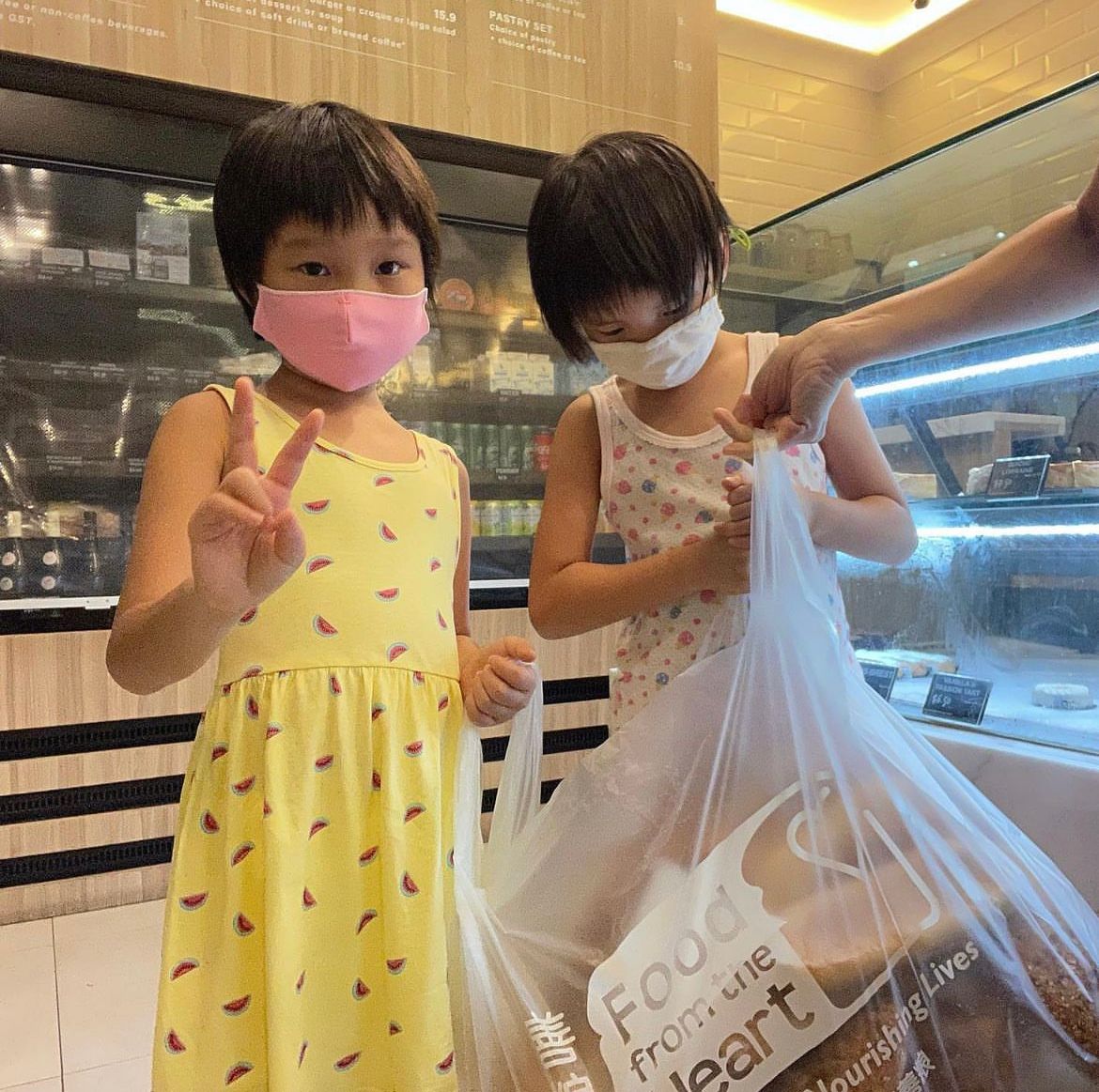 Selene (in yellow) and Ellie on a Bread Run in 2021, when they were both seven years old.
Do you go on Bread Runs with your daughters? If yes, why?
My twin girls Ellie and Selene are turning nine this year, and I've brought them to various food volunteering initiatives I've worked with including Food from the Heart, Willing Hearts and The Giving Collective since 2.5 years ago. This is to help them understand that there are a lot of people in society who are less-abled or privileged, that we should help out where we can. It also helps them be more grateful for what they have. They love going with me and I think it has helped them take less things for granted.
Any interesting story from one of your Bread Runs to share?
A volunteer at the welfare home, whom I passed the bread donations to, asked me if I had extra ang baos (red envelopes) earlier this year. The old folks were making lanterns and decorations for Chinese New Year, and I presumed it was to dress up their space. I was touched and pleasantly surprised to receive a pair of lovely lanterns as a token of their appreciation for our Bread Run effort a few weeks later!
What is most challenging about doing Bread Run on a weekly basis? How do you overcome it?
Working my personal schedule to fit the pick-up timing, especially when I have young kids and family time is very important to me. I shared with my husband and kids that this is something meaningful; given the amount of bread that would be wasted otherwise, and also that the less privileged might not be able to afford this type of bread. Even when it's sometimes tiring with heavy bags of bread and tight schedules, I find it very fulfilling to be able to help out in my small way.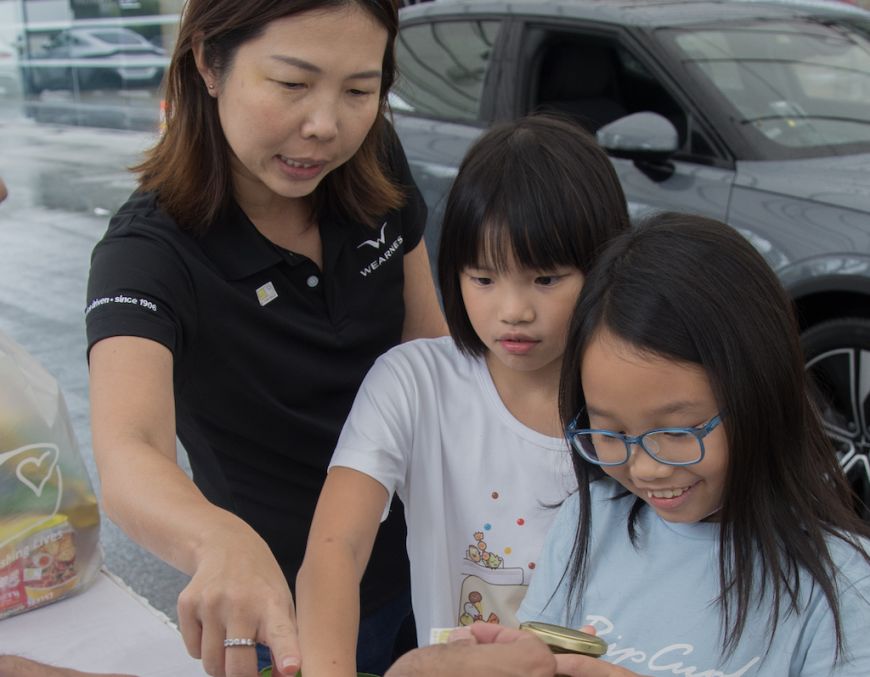 Sabrina with her daughters Ellie (middle) and Selene (right), sorting food donations received at the food drive.
Why is giving back important to you?
Giving back is not necessarily about money, it's the time and effort that volunteer organisations need as well. For those with means and time, all you need is to commit a small effort to help out where you can. Start small, and you will realise that you can make a difference in your own way.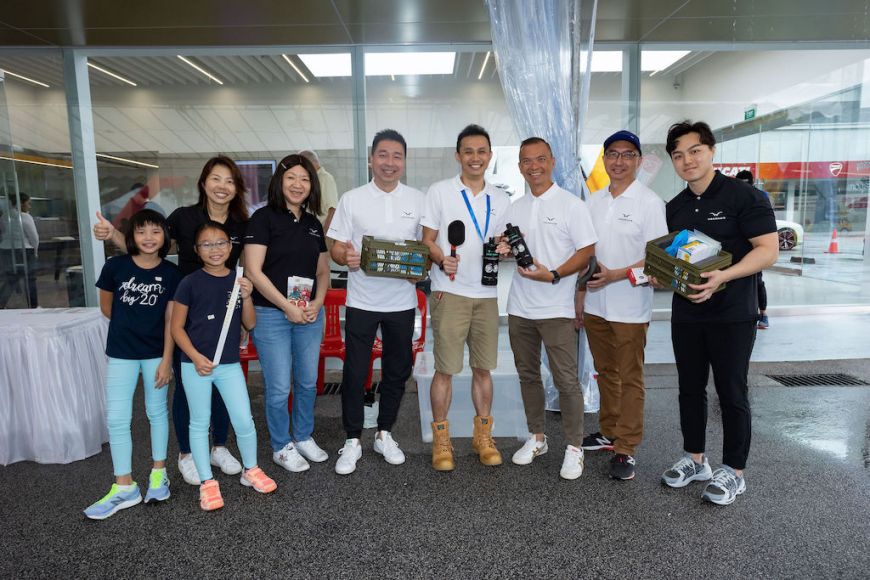 With her co-workers from Wearnes, who contributed enthusiastically to make the charity event a success!
What is a highlight from the HEART ON WHEELS food donation event for you?
Seeing car and bike owners from all walks of life come together, even in the pouring rain throughout the weekend to contribute and donate to this cause.
Take a look at the highlights of the HEART ON WHEELS drive-thru food donation drive.

Sabrina with the local Polestar community who came down to show their support
How long have you been in the automotive industry? Have you always been interested in cars?
I've been in the industry for almost 20 years, and started out doing marketing for Volvo cars in Wearnes. Cars are something close to everyone's heart because it's something you use and enjoy daily, and being in retail gives you that hands-on fast-paced experience unlike any other industry.
Now managing the new fully-electric Swedish premium brand Polestar is even more exciting because Singapore, as with most of the world, is heading towards sustainable mobility.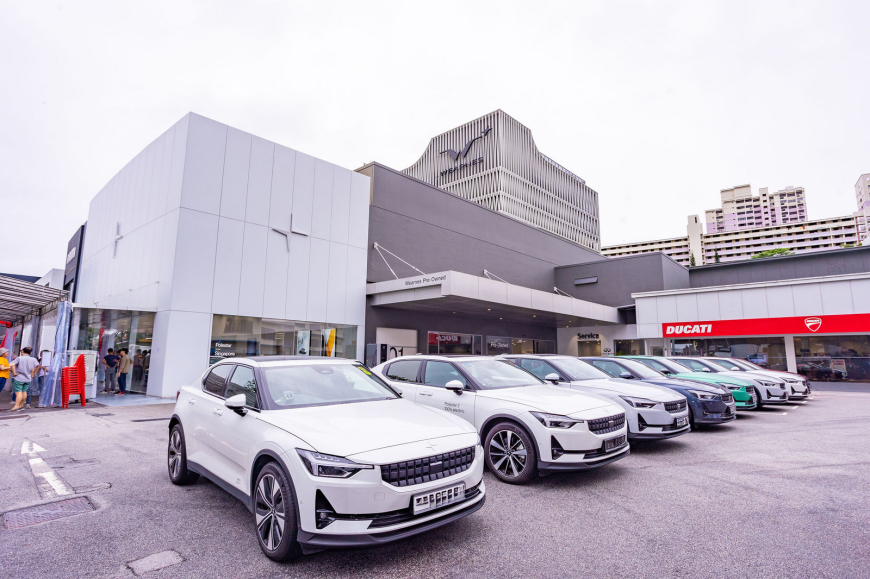 Polestar, a fully-electric car brand, which innovates to drive progress and create a better future.
As a woman in leadership position in a male-dominated industry, what advice do you have for young women who are just starting out in their careers?
The car industry these days has more female representation than before in middle to senior management, especially at Wearnes. Regardless of industry, I believe that both men and women have different skill sets to bring to the table. What's more important is to focus on building a strong team and culture, have an eye on the big picture and yet pay attention to the details.

Many helping hands are needed to support communities in need. Likewise, many pairs of hands contributed to the success of the HEART ON WHEELS event.
Selene, 8, on helping out on both days at the two-day food drive event. Sorting through food donations and even shining tyres for donors who drove-thru with food to support the event. "It's fun, meaningful and I enjoyed it! The donation drive is to give food to help people who are poor."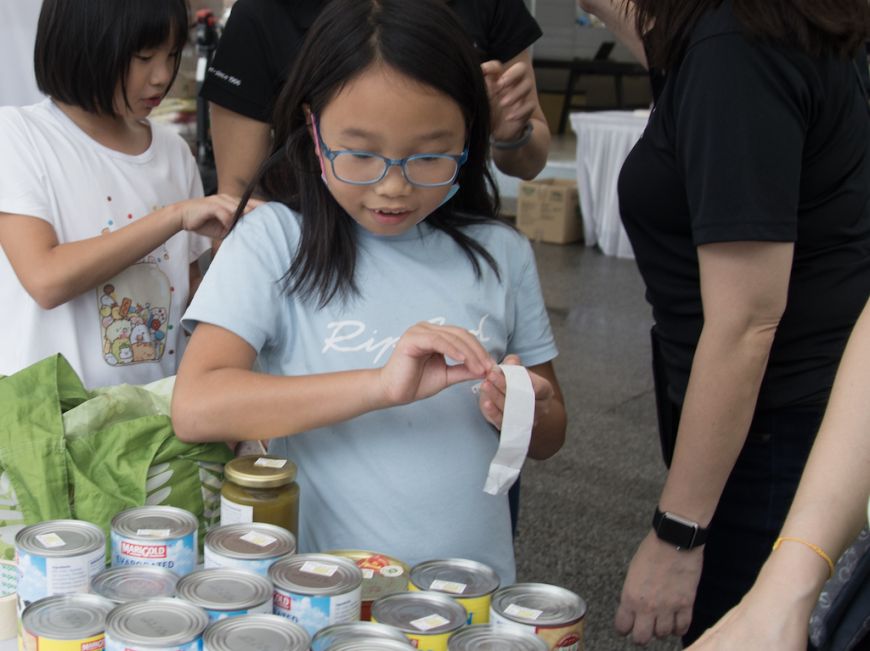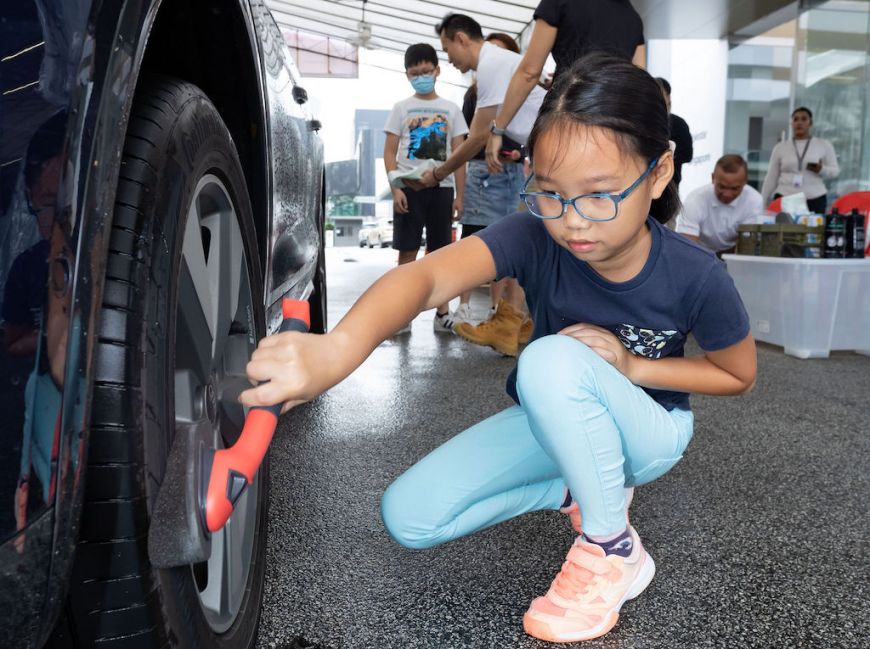 For volunteering opportunities, explore here.