What is a donation?
A contribution of money or an item, such as non-perishable food to a non-profit organisation, like Food from the Heart, is referred to as a charitable donation. The non-profit organisation can utilise the donation to pursue its mission without the expectation of anything in return. How does donating help our community?
1. Two-way benefits
Donating to charities that support causes you care about makes you more connected to the donation. On the other hand, the charity can use the donation to cover its operational expenses. As a result, everyone benefits since the charity can continue supporting the causes you care about. For instance, any support towards Food from the Heart's food distribution programmes is invaluable to us, because it enables us to continue feeding the needy.
2. Help protect vulnerable communities and the less fortunate
Donations can significantly alleviate the financial strain on charities. As a result, donations protect the community to whom the charity gives support by allowing the charity to continue providing them with assistance.
3. Provides opportunities for community growth
As society progresses, let's not leave the underprivileged behind. Donating to charities helps ease the financial burden and uplift the lives of the underprivileged. Denying progress to some means limiting progress for all. When they lead better lives, the overall morale of society can rise exponentially. Let's build a more sustainable world for everyone.
4.
Encourage others to help the community
It only takes one individual to start a ripple of change. Contributing to the cause you care about and advocating for it encourages your friends, family and perhaps even co-workers to follow suit. Even if they do not donate, they can volunteer with us. At the very least, it may pique their interest in learning more about us, leading to them eventually supporting our work. At Food from the Heart, there are always opportunities to lend a helping hand due to the increasing number of beneficiaries under our care.

How is a donation beneficial for you?
1. Give your life more meaning
By witnessing the impact that your contributions have on the lives of the underprivileged, you will be empowered that you made a difference in someone's life. Rest assured that by donating to Food from the Heart, you will be directly contributing to a worthwhile cause to provide reliable, consistent and sustainable food security to our beneficiaries.
2. Boost personal finance management
Having a cause in which you firmly believe and set aside a fixed sum of money for donation regularly compels you to re-evaluate your financial priorities. If donating is important to you, you might be more driven to create a budget that can accommodate these donations, which will eventually help you manage your finances better.
3. Get a tax deduction
Donations to registered charities under the Institutions of a Public Character (IPC) charities in Singapore are 250% tax-deductible donations. This means that for every $10 donated to Food from the Heart, $25 can be deducted from your taxable income. Tax credits, on the other hand, are deducted directly from the taxes you owe and reduce your overall taxable income.
4. Good for mental health
Donating time or money can greatly improve your health! Studies have shown that any act of altruism - a selfless act for others - is connected to positive physical and mental effects.
Giving activates the parts of the brain related to pleasure, trust, and relationships with others. We secrete natural feel-good chemicals like serotonin, dopamine, and oxytocin - a rush that's often referred to as the "Helper's High."
Others see the health benefits of diverting our attention from ourselves to others. With stress and depression often linked to inner strife, putting others first through volunteerism or making a financial donation can shift our focus outside of ourselves. This can give you new insight and persepective into your situation and lessen the negative mental impact.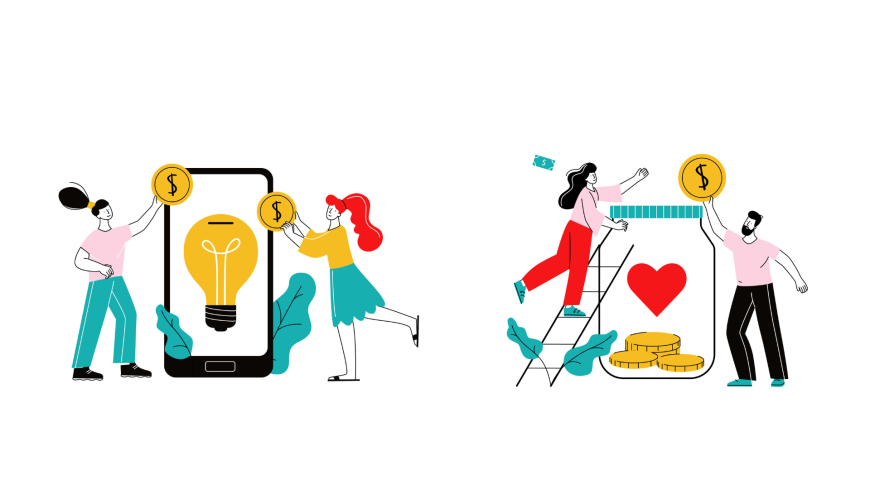 Ways to donate to us:
1. Cash donations
We accept online donations via our website, giving.sg and give.asia. Walk-ins for cash donations are also welcomed at our office, which is located at 130 Joo Seng Road #03-01 Singapore 368357 and is open Monday through Friday from 9am to 6pm. Cheques can also be made payable to 'Food from the Heart' and mailed to 130 Joo Seng Road #03-01 Singapore 368357. However, as we discourage mailing cash via postage or other methods, it would be preferred to do so online, in person, or via cheque.
2. In-kind donations
Alternatively, you may donate food to help us raise food for our beneficiaries. We accept in-kind food donations at our office from 9am to 6pm, Monday through Friday. We also receive donations through deliveries made from online grocers with deliveries arranged directly to our office. Additionally, there is a donation box outside our office where non-perishable food can be dropped off outside working hours. If you prefer an even more convenient option, each Food from the Heart Community Shop has a 24-hour food drop.
What should you look out for when donating food? Learn how to Donate Right!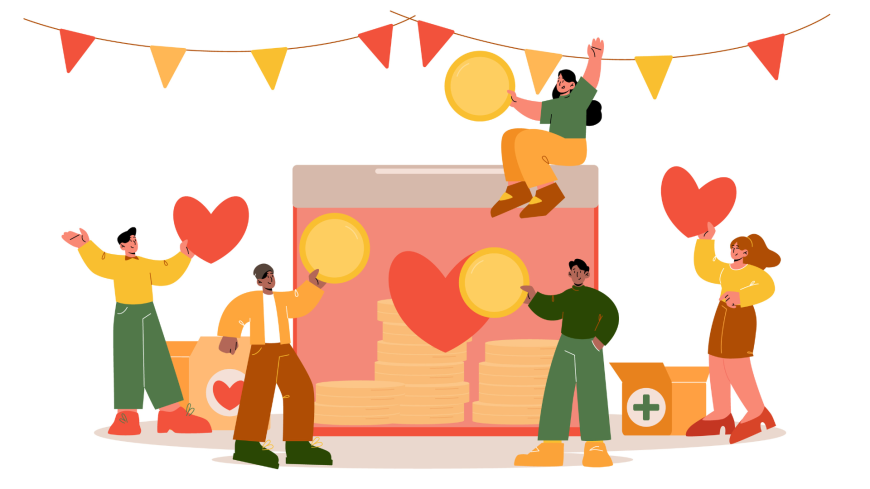 How your donations can help us and society
Food from the Heart is a leading food charity in Singapore dedicated to reducing hunger through efficient food distribution via our five core food distribution programmes - Community Food Pack, School Goodie Bag, Bread Run, Project Belanja! and Market Place. We greatly appreciate donations as they go a long way in helping us feed the needy.
One of the key benefits of donating is that your contributions are tax-deductible and reduce your payable tax. If you are unable to donate, we warmly welcome you to participate in our activities and experience first-hand how we touch the lives and share hope with those in need.