Founded by Singapore-based Austrian couple Henry and Christine Laimer in 2003, Food from the Heart began with a simple yet powerful dream: to address food waste through community redistribution.
Our founders were inspired to channel surplus bread from bakeries to families in need after learning about the extent of bread wastage in Singapore. Starting with 120 passionate volunteers, our mission as a food charity organisation in Singapore evolved into providing consistent, and reliable and sustainable food support to the less fortunate. Over time, our family of volunteers grew, and today, we stand at over 10,000 strong.
As we celebrate our 20th anniversary, we're filled with gratitude for every moment of compassion and hope. We invite you to join us in reflecting on our journey so far and looking forward to the road ahead!
FFTH
Programmes that Echo Our Heartbeat
Each FFTH programme and initiative carries the essence of our mission and resonates deeply with genuine care.
1. Bread Run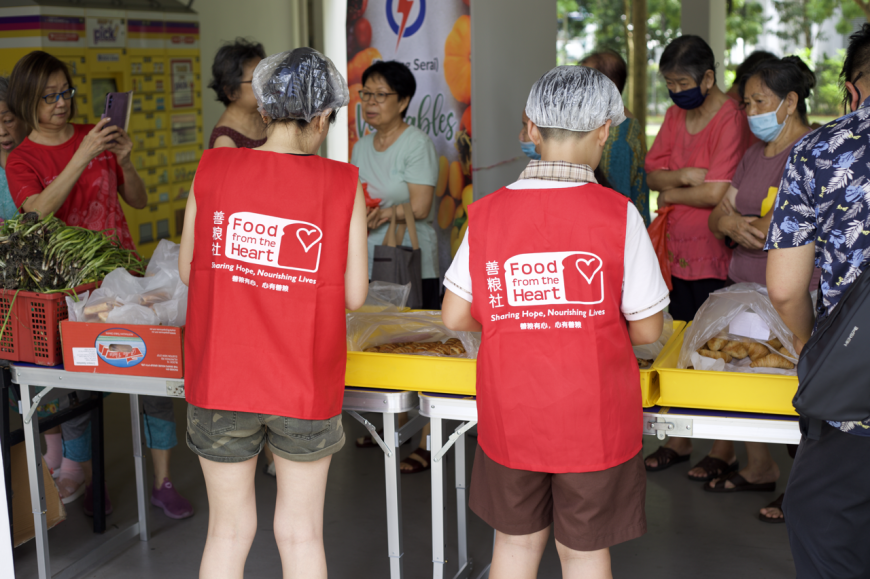 Our regular Bread Runners helping out at a bread distribution.
Since 2003, volunteers have generously distributed surplus bread and pastries generously donated by our bakery partners. Our longest-running programme, Bread Run, – seamlessly connects surplus bread to those in need, relying on a dedicated network of donors, volunteers, and community partners.
As we mark our 20th anniversary, it's the right moment to acknowledge our long-serving Bread Run volunteers and long-serving bakery partners, the real heroes behind the daily gestures of love and hope.
2. Community Food Pack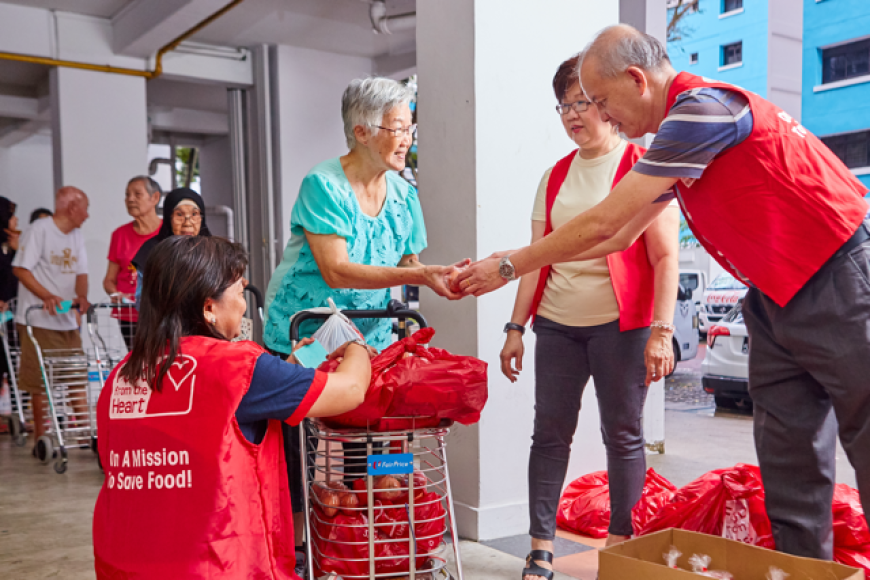 Our volunteers helping out at a CFP Self Collection centre
The Community Food Pack food donation drive programme promises more than just one meal – it offers continuous nourishment. Powered by food donation drives, through the programme we distribute fresh fruits, eggs, bread, and monthly packs of non-perishables through the programme. Sustained by generous donations and the efforts of Food from the Heart volunteers, it provides a consistent source of food support and eases the living expenses of our beneficiaries. If you're wondering where to donate food in Singapore, this is your chance: donate here and make a lasting impact.
3. Project Belanja!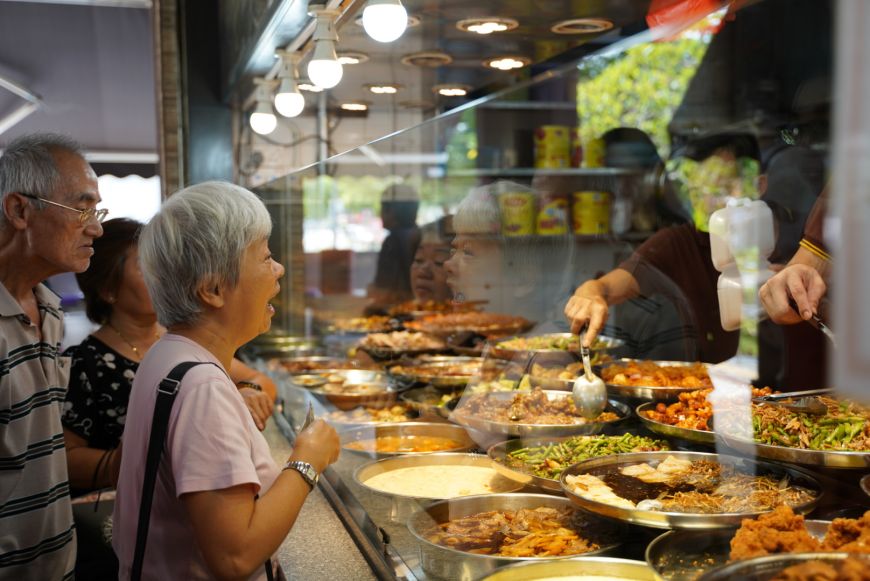 Credit: NicolasZhang | Our Project Belanja! beneficiaries ordering their food.
In collaboration with local hawker stall owners, our app-driven programme Project Belanja! offers freshly cooked meals to our beneficiaries. This also provides opportunities for our beneficiaries – including seniors who may live alone – to step out of their homes and socialise with the community, while enjoying a warm meal of their choice.
4. School Goodie Bag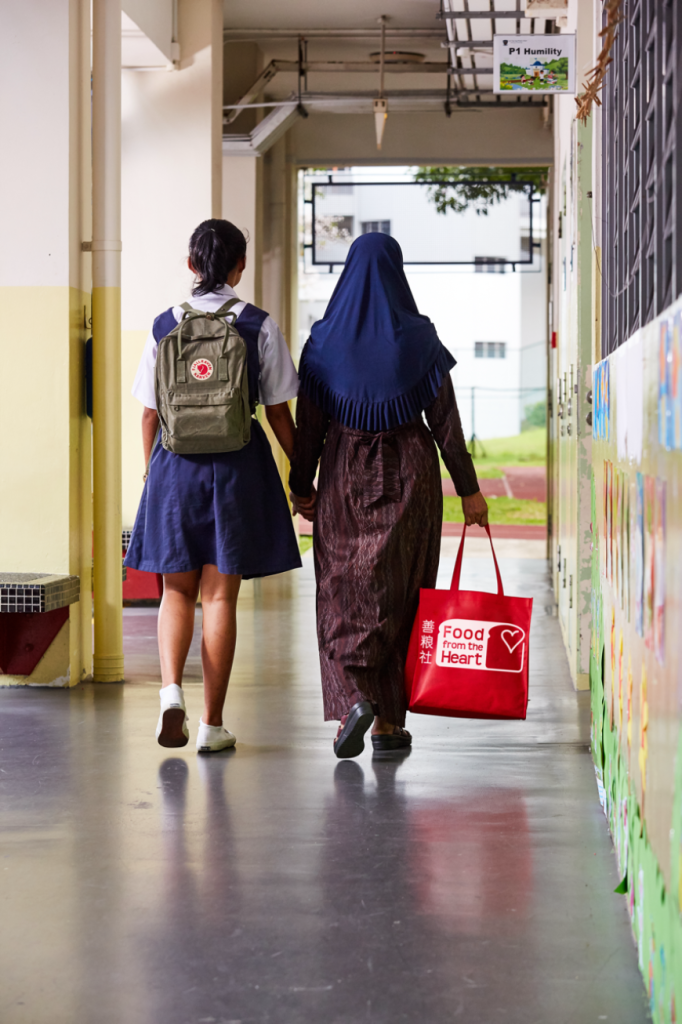 Our beneficiary collecting their monthly School Goodie Bag with family.
Aimed at helping underprivileged children, the School Goodie Bag programmeinitiative offers essential food rations, supporting them at a crucial stage of growth. Each 'Goodie Bag' is thoughtfully curated to provide a balanced diet, addressing children's nutritional needs and supporting both their health and education.
5. Market Place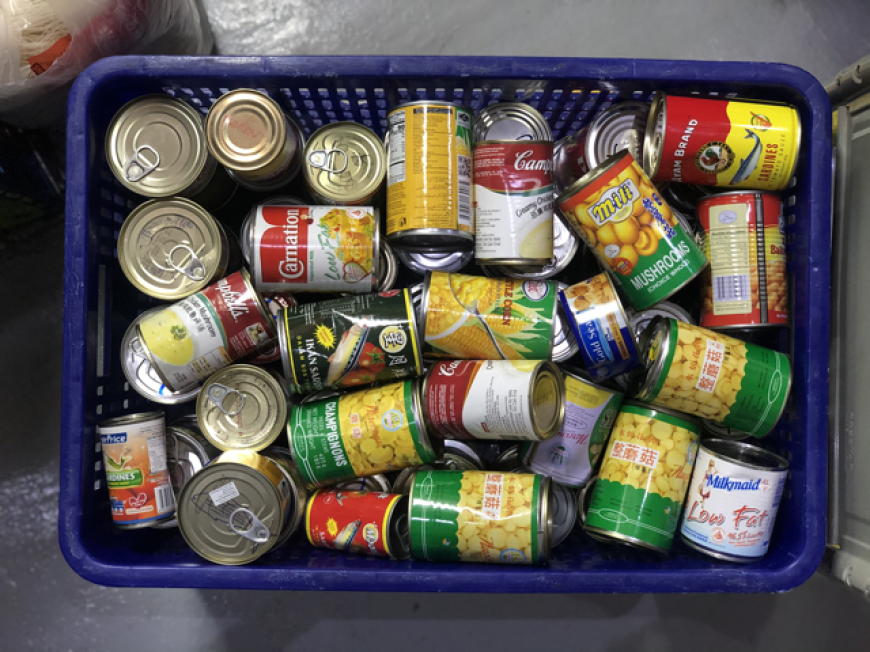 Assorted slightly damaged but still good-to-consume canned foods.
The Market Place initiative strives to combat food waste, ensuring that retail food products are not thrown away but directed to welfare homes and soup kitchens. This programme ensures the consistent redistribution of safe and edible food, while also providing variety for our beneficiaries to enjoy.
With your support, these programs haven't just touched lives; they've transformed them.
Hand in Hand with our FFTH Community
We would be but a dream without our generous sponsors, donors, and volunteers.
Together, we've woven a thriving network of kindness that surpasses all expectations. Our mission isn't ours alone; it's a shared endeavour, an emblem of what's possible when hearts unite for a cause. To those who have supported us, our deepest thanks. And to those looking for volunteer opportunities in Singapore, whether as an individual or a corporate volunteer, we eagerly await your partnership.
Join the Food from the Heart family by volunteering, or bolster our cause with donations to our food bank in Singapore, either in-kind or cash. Every contribution, big or small, propels our mission further.
A Fresh Chapter: FFTH's New Visual Identity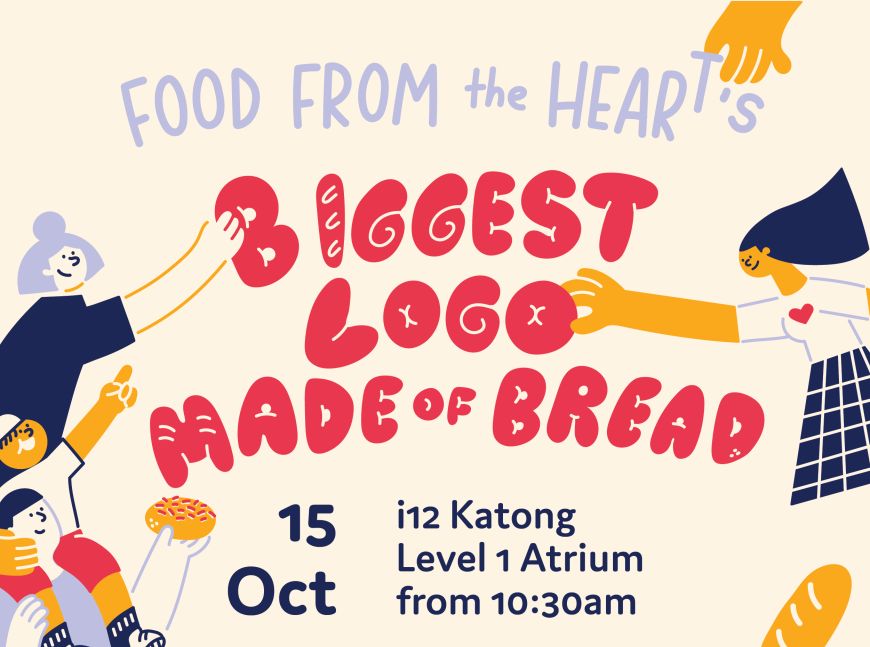 On October 15th, to mark our continuous commitment and growth, we're excited to reveal our refreshed visual identity and logo through a record-breaking feat.
As we attempt to create the biggest logo made out of bread for the Singapore Book of Records, we also invite you to engage in a variety of enriching activities with us at i12 Katong. Delve deeper into our impact, enjoy shared moments, and stand a chance to win delightful prizes!
Charting the Next 20 Years Together with FFTH
For 20 years, we've seen what can happen when kindness and determination come together. But our story isn't over. Every food donation, every volunteering hour, every little act you offer helps our mission in Singapore. Let's work together to make sure everyone has proper nourishment and hope.
Join Food from the Heart and let's make the next 20 years and beyond even more impactful.